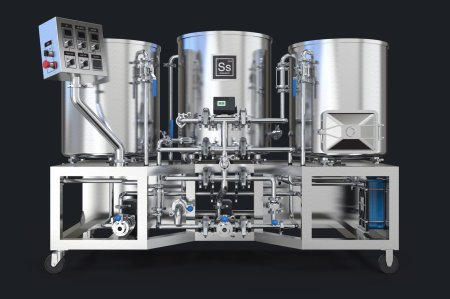 Homebrewers, check out these new launches. The brewing industry is full of innovations and new creations, and homebrewing is no different.
Brewing systems from Brew Tools
A new line of all-in-one brewing systems has landed in Australia.
Created by Brew Tools, a company based in Norway, the range includes a 40 litre, an 80 litre and a 150 litre range of brewing systems as well as a list of accessories.
"Each unit is designed to provide optimum choice of how and what you want to brew and includes high nd features, such as 7″ touch screen, 34mm TC clamp connection, up to 6,600 watt elements conical bottom and CIP capable for easy cleaning," explains Gary Staples, director of Newera Brewing, through which the equipment will be available by the end of 2019.
"The Brewtools brand is a result of years of dedicated work, long nights and many good beers. Our vision is to design and build brewing equipment that brings enthusiasm and love for the beer brewing process."
Ss Brewtech 1 BBL Nano Brewery
Newera Brewing is set to release the first units of Ss Brewtech's 1 BBL Nano Brewery.
It includes full sanitary hard piping, milled plate false bottom with grain out door, a rotatable kettle pick-up tube, electric heating element, frame-mounted sanitary pumps and plate heat exchanger.
"When we began designing the 1 BBL Brewhouse, we knew we didn't want to simply scale up our home equipment line," says Staples. "Instead we took everything we've learned designing, operating and executing full size professional brewhouses around the country and scaled it down.
"The result of this approach is a professional grade nano brewhouse with no equal."

White Labs launches Kveik Yeast at Grain and Grape
White Labs has launched its new WLP518 Opshaung Kviek Ale Yeast in Australia at Grain and Grape.
"This kveik strain was isolated from a mixed culture which belonged to Harald Opshaug, a farmhouse brewer in Stranda, Norway," says John Preston, director of Grain and Grape. "This strain was originally used in the 1990s to produce several kornøl-style beers.
"It is a clean fermenting yeast and has tolerated temperatures up to 91°F (33°C) while finishing fermentation within three to four days. The hop-forward, clean characteristics of this strain make it ideal for IPAs and pale ales."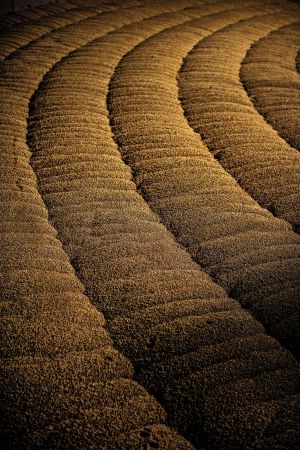 BeerCo introduces Australian Pilsen Malt
BeerCo has signed a two-way exclusive distribution agreement with Malteurop, with immediate availability of the 'Farmer's Maltser – Premium Pilsner Malt'.
"We are absolutely over the moon to bring an Australian Pilsen Malt of impeccable quality used by Asahi and Lion and other leading international brewers across Asia and now available for Australian Home and Craft Brewers and Distillers," says Dermott Dowling, managing director at Beer Co Pty Ltd.
"We have been looking for a way to support our customers as they grow and support local farmers and malting companies."