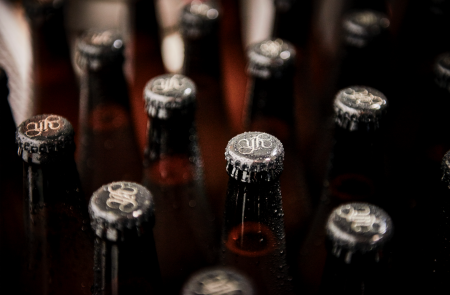 Young Henrys has announced a brewing partnership with Goulburn contract brewers Tribe.
The partnership is expected to allow the Newtown brewery to expand production into the Goulburn brewery with the ability to match batch size to Young Henrys output.
The union will be simply about brewing. There will be no equity or change of hands for either company, but Young Henrys will now become Tribe's largest strategic partner.
Tribe's new brewery and facility has a capacity of 30 million litres per annum, with the eventual potential of over 70 million litres per annum.
"We're pumped to be brewing with Tribe in a brand new, state-of-the-art facility that extends the capacity of our Newtown brewery to bring fresh, high quality beers to the people," says Richard Adamson, Young Henrys co-founder. "It's fantastic to be working with another independent company that has a similar focus on community and sustainability."
"We are stoked to work with Young Henrys," adds Tribe founder Anton Szpitalak. "They are great people, have a cracking brand and know how to make amazing beer. A lot of brands as successful as Young Henrys simply struggle to keep up with the demands of thirsty consumers and plenty end up giving up on their independent dream for that next step up in scale.
"Building our platform broad enough to be able to be that partner for passionate artisans is what Tribe with all about. Working with the Young Henrys crew again and keeping beer in the independent family feels awesome."