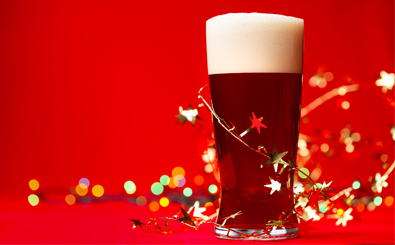 Christmas is almost here and as it heaves into view, the craft breweries of Australia have been launching plenty of beers for the coming summer.

Mountain Goat Swamp Thang Dank DIPA
This Double IPA is the latest launch from Mountain Goat's Rare Breed series.
It is a bi-coastal blend of the Strata hop from Oregon and Gigayeast's Vermont Ale yeast strain. Other hops used include Columbus, Simcoe, Centennial and Australian Cascade.
The malt bill features Gladfield American Ale, Wheat, Vienna, Light Crystal and Redback.
Its aroma is described as featuring "hop-driven with strong dank, piney notes" with "smooth, moderate malt flavour with intense hop bitterness". It has an 8.7% ABV.
Launched officially on Friday 13 December at the brewery, it will be available nationally from Monday 16 December.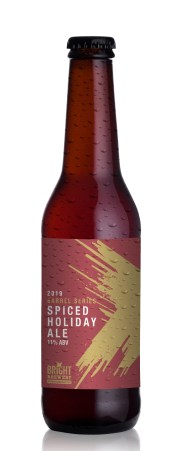 Bright Brewery's 2019 Barrel Series
The first of Bright Brewery's Barrel Series beers have now been launched from the brewhouse.
The series includes an aged Spiced Holiday Ale, an aged spiced amber ale that was aged in Eldorado Winery Shiraz barrels. It has an 11% ABV.
The style was "inspired by a warming mug of the famous Gluhwein found across Germany and northern Europe during the festive season," according to head brewer Reid Stratton.
The beer was made with pale, Crystal and Melanoidin malt and Ella and Super Pride hops, then finished with Christmas spices, including cinnamon, clove, nutmeg, ginger, cardamom and orange zest.
Spiced Holiday Ale will be joined before Christmas by Starward Whisky-aged Barleywine (which has a 13.9% ABV), with more releases to follow in 2020.
Ballistic Twang Merry Berry Sour and Passionfruit Bruty IPA
Ballistic Beer Co. has added to its range of fruit kettle sours with the launch of Twang.
It uses raspberry, blueberry and strawberry, as well as Pale and Wheat malt. The yeast used is US/05, while Lactobacillus Plantarum has also been used.
It has a 4.6% ABV and is available in kegs and cans from 12 December 2019.
Ballistic has also launched a Brut IPA called Follow Your Passion. Made with passionfruit pulp and then dry-hopped with Galaxy and Mosaic. It is described as "dry as a bone and fruity as heck".
It has a 5.9% ABV and is available in kegs and cans from 5 December.
Jetty Road Blueberry Gose
Jetty Road has launched a Blueberry Gose in kegs and cans as part of a new summer-specific line-up.
The beer has a 4.2% ABV and is described as "refreshingly tart", a beer that "balances sour, sweet and salty" flavours. "It's sea spray on a sweltering summer's day, fruit salad at your BBQ and the streak under the backyard sprinkler".
Other beers that will be joining the range are Mango IPA (available from 5 January), King of Spin (a beer that will be released for Australia Day) and Pineapple Fritter (which will be available in April).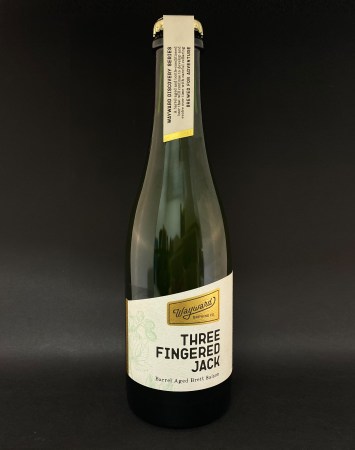 Wayward adds Three Fingers Jack to Discovery Series
Wayward Brewing Co has teamed up with Mornington Peninsula Brewery to launch barrel-aged brett saison.
The beer was originally brewed during the 2018 edition of Sydney Beer Week before undergoing ageing. Primary ferment was carried out in three 500L French oak puncheons using a Saison yeast alongside three different Brettanomyces strains, followed by a further 12 months maturation.
Tasting notes include "initial aromas of pineapple and citrus evolve to white grape and vanilla. These are mirrored on the palate with a lightly tart summer fruit up-front and toasted coconut on the finish".