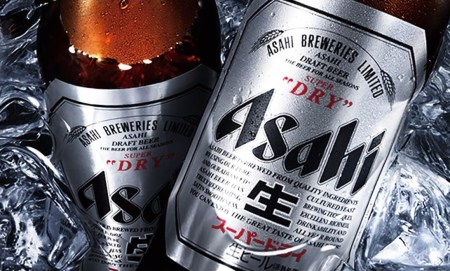 The Australian Competitor and Consumer Commission (ACCC) has raised preliminary competition concerns about the proposed acquisition of Carlton & United Breweries (CUB by Asahi Group Holdings Ltd.
The preliminary view was formed after speaking to market participants, including licensed venue, alcohol retailers, competitors and industry group. Its view is that this proposed acquisition will reduce competition in the market for cider, and may well do the same in the beer market as well.
Should the acquisition go ahead then the brands in the Asahi portfolio would include Somersby, Strongbow, Mercury and Bulmers, which would accounts for around two thirds of cider sales in Australia.
"The proposed acquisition would combine the two largest suppliers of cider in a highly concentrated market," comments ACCC chair Rod Sims. "We are concerned that the proposed acquisition may lead to higher cider prices.
"Asahi argued to us that cider and beer are part of the same market, but our preliminary view is that cider is a separate market and drinkers do not readily switch between beer and cider."
Within the beer market, things are slightly different. Asahi at present accounts for only 3.5% of beer sales in Australia, with brands including Asahi Super Dry, Peroni, Mountain Goat, Cricketers Arms and Two Suns.
However, the ACCC has raised concerns that the acquisition of one of the country's largest beer brewers – whose beer brands include Great Northern, Victoria Bitter, Carlton Draught, as well as craft options like 4 Pines, Pirate Life and, as of last week, Balter – could have significant effects further down the line.
"Our preliminary view is that Asahi may act as a competitive constraint on the two largest beer brewers, CUB and Lion, and has the potential to be an even bigger threat in future," adds Simms. "Our preliminary view is that having Asahi in the market as a competitor to the big two brewers may help to keep a lid on beer prices. This competitive presence, and the threat of Asahi growing more in the future, would be lost if this deal goes ahead."
Sam Reid, chairman of Cider Australia, responded positively to the news from the ACCC, saying:
"We're really pleased that the ACCC has recognised cider and cider drinkers as a distinct market. Cider Australia has been working for years to build a credible and sustainable cider category that serves many different drinking occasions and formats, and this decision supports all of our hard work to date.
"Our focus now is on driving the provenance messaging in the cider category as we think that like wine, this plays an important role in premiumising the category."
In a statement, Asahi has responded to the ACCC explaining that all parties involved are "working collaboratively with the ACCC to respond to the Commission's questions".
"Asahi's acquisition of CUB is a significant one," says Peter Martin, chairman of Asahi Beverages. "We always expected that the review process would take some time, and we support the ACCC's diligent and robust approach.
"We are working towards completing the deal as soon as possible once we have received regulatory approvals."
The ACCC has released a statement and has invited submissions from interested parties by 22 January 2020. The final decision is scheduled for 19 March 2020.