Pirate Life's multi-faceted, multi-million dollar Perth CBD brewpub will swing open its doors next week in a phased unveiling.
Encompassing multiple floors of the old Sony Centre building at 440 Murray Street, Pirate Life Perth's phase one opening on October 28 will see it showcase various spaces – including an in-house brewery, main bar and restaurant – before phase two, set to occur later this year, will see other hospitality spaces open up. When the $6 million venue is fully operational it will be capable of hosting close to 1,000 patrons.
The Carlton & United-owned Pirate Life, whose founders Michael "MC" Cameron, Jack Cameron and Jared "Red" Proudfoot originally hail from Perth, teamed up with WA hospitality operators Sneakers & Jeans (S&J) to create the multi-venue venture. S&J already operate Perth venues Varnish on King, The Flour Factory and Hadiqa.
MC said "it's been a long time in the making" after COVID-19 impacted aspects of the build's timeframe, but that Pirate Life was "privileged" to be bringing such an enterprise to his home state.
"The Pirate Life team are pumped to be partnering with… the Sneakers & Jeans crew for the opening of Pirate Life Perth," he said. "It's been a long time in the making, but Red, Jack and myself feel immensely privileged to be returning to Perth to open a brewery in such an amazing location – right in the heart of the city.
"This venue isn't just about beer, it's about good people and great hospitality. It's about lifestyle, employment and helping to regenerate the west end of the city. It's about celebrating all things that make our fantastic industry great. We couldn't be prouder."
S&J's owner Andy Freeman said: "A phased opening wasn't what we wanted, but our hand was forced due to COVID. It's been quite the journey since we announced the brewery in September 2019 – little did we know a global pandemic was just round the corner, which has turned our beloved industry on its head.
"It's easy to forget that just over 12 months ago we had our doors closed – busy building Perth's biggest brewpub behind the scenes, not knowing if we were ever going to see it open. It was an uncertain time to say the least.
"I've taken a lot of risks and gambles in my career," Andy added. "But opening a multi-million-dollar brewery during a pandemic is by far my biggest. We simply couldn't wait any longer. We promised Perth a brewery – and a brewery is what they'll get… and then some."
From next week, 16 taps will be pouring Perth and Port Adelaide Pirate Life brews from the brewery's 15-metre main bar, while another 16 taps are due to be unveiled in the second opening phase.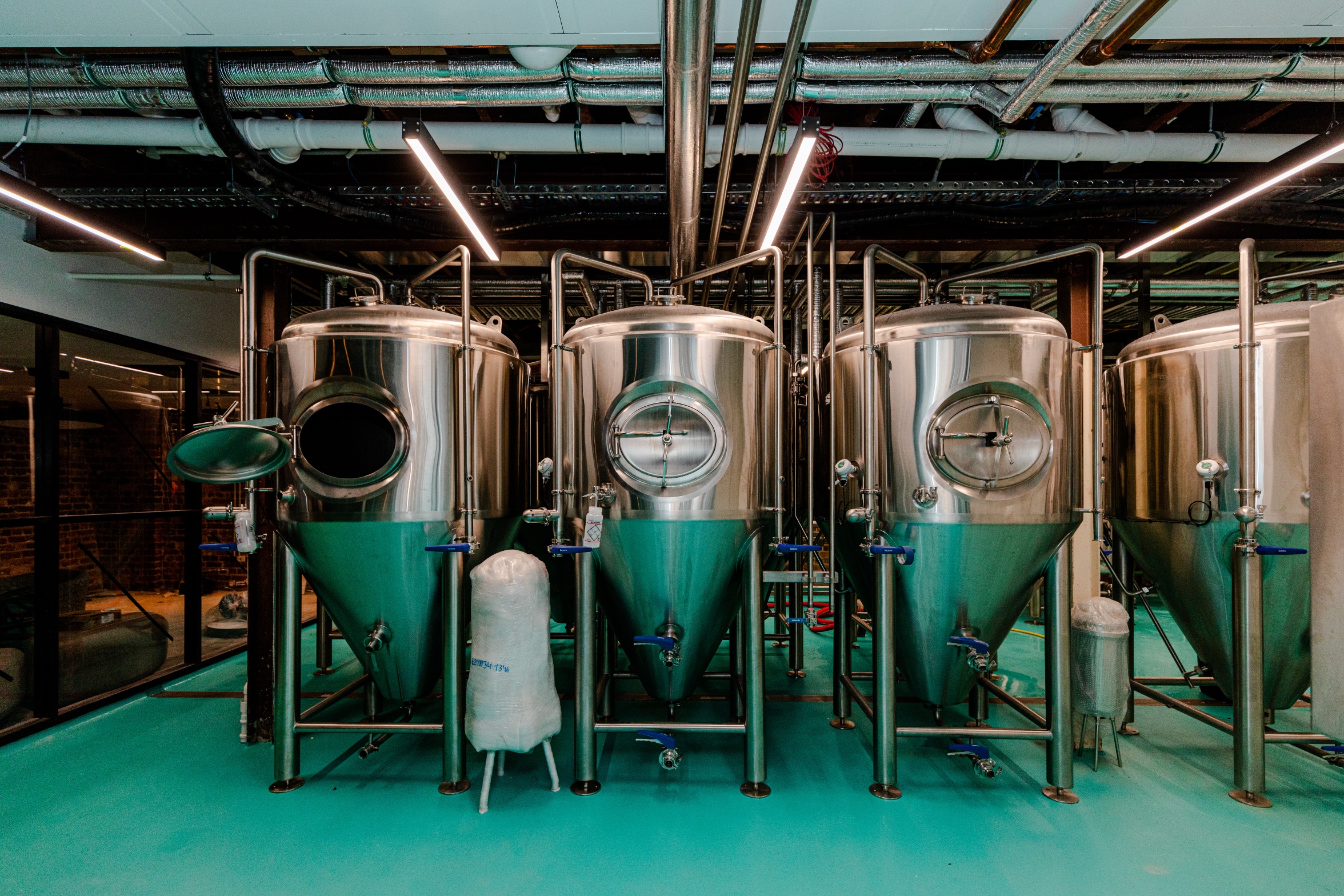 Whilst considerably smaller than the 40,000 litre ones at their Port Adelaide brewery, Pirate Life said Perth's 1,200 litre tanks will allow head brewer Jackson Purser, formerly of Indian Ocean Brewing Co, to create smaller, more regular batches of beer and position Pirate Life Perth as the "experimental brewery" in their portfolio.
The brewery and a private dining and tasting room are housed in the building's basement, while the brewing platform is level with the main bar's floor. A second private dining room space – called The Mezz – will also feature in the brewpub.
"This project has been a long dream, an amazing collaboration and a great example of tenacity and perseverance" Andy said. "I've always wanted to open a brewery, but Pirate Life Perth is so much more than that. It's a unique space for everyone.
"Perth has been crying out for a CBD brewpub and we're totally pumped to turn the taps on just in time for Summer."
Pirate Life Perth is at 440 Murray Street in Perth's CBD. When open it will trade 11am to late Tuesday to Sunday (walk-ins only).