17 February 2011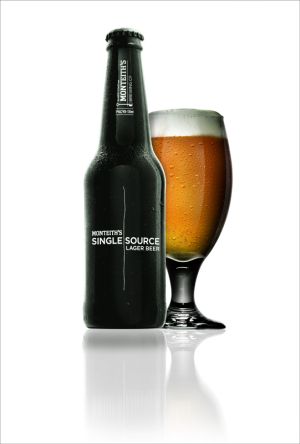 Monteith's Single Source started with a simple idea: to create a beer that was traceable and true to the land it came from. The result is a beer that you can really get to know, down to the paddocks and the people involved.
Single Source is a revolutionary new beer that is derived from Charmay barley from a singular Rakaia barley farm and Southern Cross hops from a singular Motueka hops farm, each one a source of the very best ingredients. Finally Single Source is brewed at the Mainland Brewery in Timaru.
From the paddock to the packaging, everything about this craft beer has been selected for a purpose, as Tony Mercer describes; "I guess what makes this beer different, is that nothing is left to chance. It's a bottle full of interest – the best ingredients, the most meticulous and passionate craftsmen producing it, and the best brewing processes. After a long, hard journey I'm pleased to release a beer that tastes of the land and the people that helped produce it."
"We've looked at every single aspect of the beer; we figured if we did what we've always done we'd end up with the same results. We wanted to create something with real interest that reflected the influence of our unique land and climate. We wanted to be able to almost taste the locations the crops were grown in."
Monteith's Single Source is a bottom fermented batch brewed pilsner. Inside the pale, straw coloured Lager is a flavour that begins with a soft bitterness building delicately with an aromatic balance of citrus and spice, ending with a sharp, dry finish. The result is a crisp, refreshing Lager that is a traceable reflection of climate, land and craft that has a delicate aroma of lemon peel and pine needles, layered beneath a clean spiciness and soft herbaceous undertone.
Monteith's Single Source comes in a black bottle because UV rays are the enemy of a good beer. They can damage it and alter the flavour. They feel theblack bottle is the best way to protect the beer, so it can be enjoyed as it was intended.