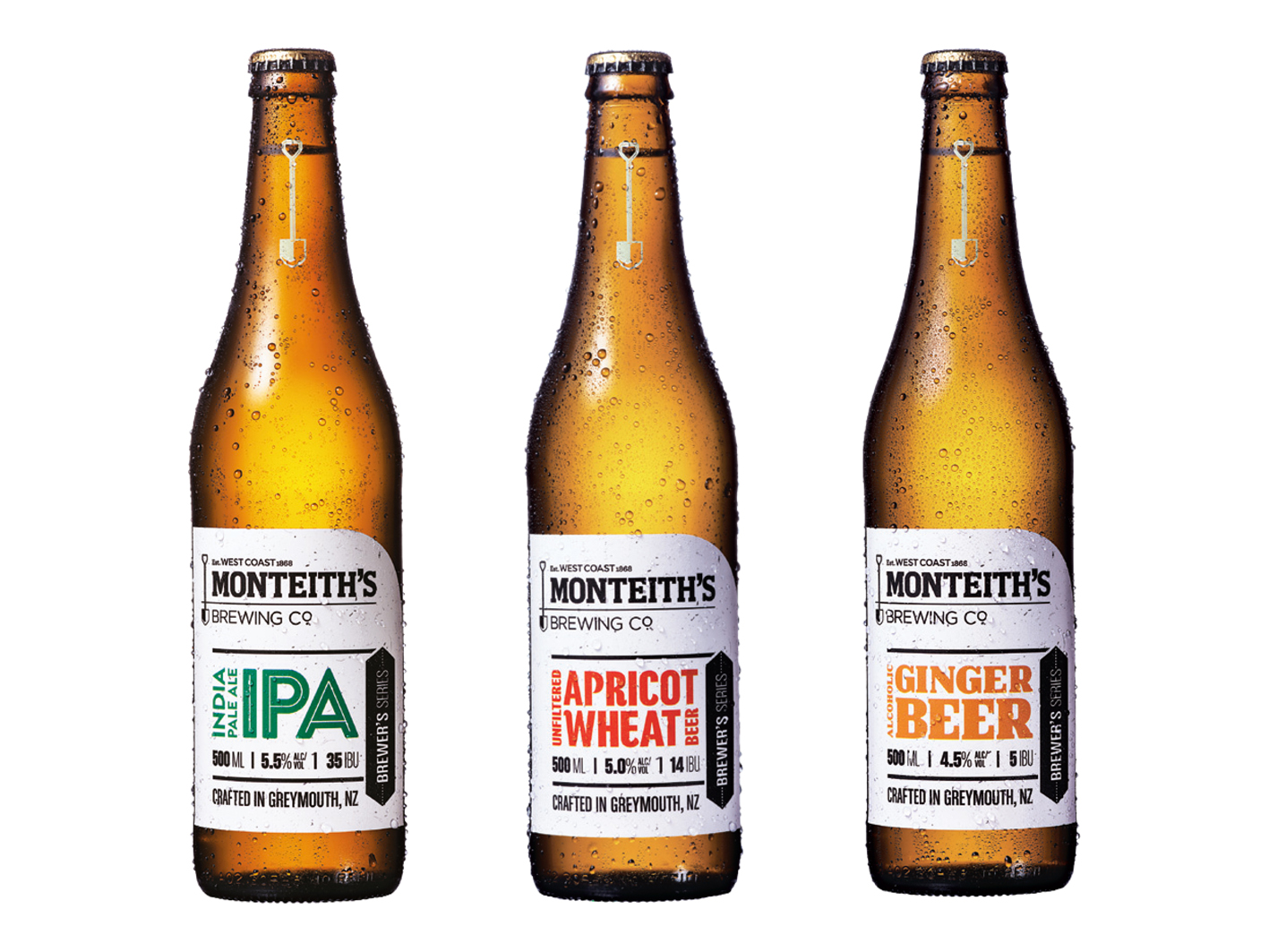 Monteith's Brewing Company has recently overhauled its 143-year-old brewery in Greymouth, on the West Coast of New Zealand, creating an innovative hub for the brand that will act as a testing ground for future Monteith's brews.
The first brews out of the $4 million transformation are The Brewer's Series, a range aimed at referencing the exciting innovations currently occurring within the beer industry.
Head Brewer Tony Mercer says that the brand is looking to pioneer new ground for Monteith's in terms of the beer being brewed and how the brand is regarded in both NZ and internationally.
"Our old brewery stood the test of time but unfortunately age caught up with it," he says. "We realised we needed to upgrade not only the brewery, but the entire site if we wanted to continue brewing for future drinkers. The end result is a modern craft brewery which will produce a far more enjoyable drinking experience for everyone."
The new Brewer Series range incorporates four distinct flavours with an Alcoholic Ginger Beer, a Kiwi-style India Pale Ale, a Barrel Aged Porter and a Unfiltered Apricot Wheat Beer.
The new brews are available at good beer retailers across Australia and New Zealand.