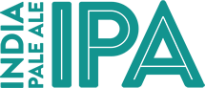 Monteith's two newest releases are described as Kiwi takes on the popular IPA style.According to the company the brewers have "delivered a well-flavoured malt sweetness that is made up of a unique blend of special New Zealand hops."
The first version of the now classic style is apparently "a well-blended mix of full rich hops and fruity flavours that makes for a unique drinking experience." While the second permutation is a bold Double Hopped IPA that exhibits "a concentrated malt flavour and sweetness". The latter is also dry hopped with Cascade hops for a floral aroma.
Designed to match with the kind of foods that are abundant as the southern hemisphere heads into barbeque season (figuratively in NSW given the fire ban) the brews are available in bottle shops nation wide.