Modus Operandi are set to do what they always planned and expand into the Newcastle region with an all-new, state-of-the-art sustainable brewery in Merewether now approved to go ahead.
Modus will retain their Mona Vale site but production capability will now be "ten-fold" with the addition of the Merewether brewery. Finance for the new operation has been raised by the current ownership structure.
"This solves all of our production issues," owner Grant Wearin told Beer & Brewer today as the news was announced.
"We want this new venture to become a pillar of the Merewether community and we are pretty pumped to have gotten the green light.
"I think in light of the current climate we are operating in, the fact we are pressing ahead with this expansion shows how much work we put into this pre-COVID."
The DA for the new production brewery and brewpub has received the go ahead and construction will hopefully begin soon. Wearin said there was no time frame for completion as it was "a delicate build" and they are "wanting to do it right".
When Grant and Jaz Wearin first set out to build their own brewery back in 2012, Newcastle or Sydney's Northern Beaches were their preferred locations. Mona Vale won out originally because the site they had found there "was too good to pass up".
"But we've had our eye on Newcastle ever since. We actually had a couple of sites fall over but that has been pretty fateful really because this current site in Merewether is a ripper."
Already earmarked for architectural design awards, Modus' new brewery will be close to the beach and will feature impressive solar and water saving systems. It will also use carbon-heavy soil sourced from bushfire-affected farms in the region in its rammed-earth construction.
"We will take carbon-heavy soil from bushfire-affected farmers, that is no use to them anymore for growing, and use it in the construction. We'll be giving fertile soils back to the farmers in replacement so they can use it to grow again," Wearin said.
Boosting their output capabilities is massively exciting for the Modus team, who have had the skills to grow, but not the capacity to do so.
"This resets all our production goals," Wearin said.
"Our motto is 'beer first, no shortcuts' and that doesn't change. But in terms of what brewing dreams we've had in the past, these are now going to come true."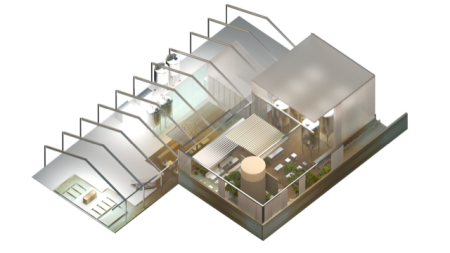 Contact Beer & Brewer by clicking here to share your news and views.