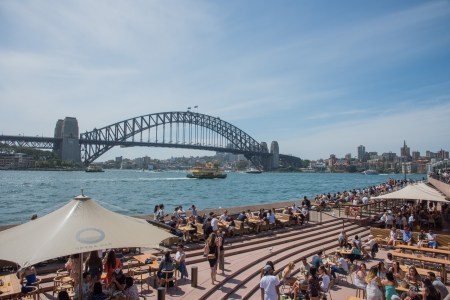 New data has revealed that residents of Melbourne, London and Sydney spend the most money on beer worldwide.
Global savings platform CupoNation has studied beer consumption patterns in 30 cities and 23 countries around the world, revealing which cities splurge the most on beer.
According to CupoNation's research, English-speaking countries are the biggest spenders when it comes to beer, with per capita spend in Melbourne ($1207), London ($1096) and Sydney ($1083) the leading three cities. With currency amounts in this study all converted to their equivalent in US dollars, this represents roughly 3% of the average annual income in each city in the top three.
Meanwhile, Russians and Brazilians also spend a significant part of their annual income on beer. Beer drinkers in Moscow spend 10.7% (or $715) of their income on beer; in Sao Paulo, 9.85% (or $563), and in Rio de Janeiro, 8.5% ($487).
The most thrifty drinkers live in India, with residents of Mumbai and New Deli spending on average $99 and $86 on beer per year respectively, which is about 1.5% of Indian annual average income.
The world's biggest beer drinkers live in Czech Republic, Austria and Germany. Citizens of Prague drink (on average) 304 pints each, and are the clear winners. Vienna, Frankfurt and Berlin share second place, with 228 beer pints drunk per person.
Interestingly, the city of the world's biggest beer drinkers – Prague – only came in at 24th place with $487 spent on beer per capita. But don't be surprised, a beer pint in Prague is the cheapest, at only $1.60.
Also, unless you're swimming in spending money, consider skipping Hong Kong on your beer adventures – home to the most expensive pint across 30 cities worldwide at $8.90.