27 January 2011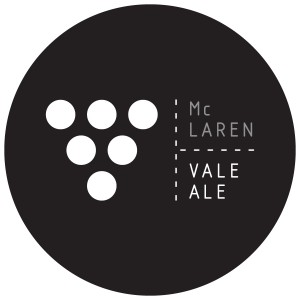 Source: Local Taphouse
The votes have been counted, the results for The Local Taphouse's Hottest 100 Craft Beers of 2010 poll are in and McLaren Vale's Vale Ale has finally ended Little Creatures Pale Ale's two-year reign as #1 hottest craft beer of the year.
Brilliantly utilising social media and its extensive email database, McLaren Vale ran a great campaign and came out on top as a result. Little Creatures Pale Ale remains phenomenally popular while Stone & Wood's Draught/Pacific Ale came in with a bullet (as Molly Meldrum would say) to third position.
As the number of voters around the country skyrocketed beyond the hardcore craft beer fans, it is not surprising that some of the more widely distributed craft beers are rising to the top. But there are some wonderful exceptions. Feral's Hop Hog IPA and Kooinda Pale Ale enjoyed a staggering rise in popularity, the latter particularly notable given its humble beginnings in a Melbourne garage only a few years ago. Further down the results makes for captivating reading as some one-off beers received strong support despite their very limited availability.
This year's count had a staggering three times as many voters as last year (which was double the first year) and nearly 500 different beers from across Australia received votes. People from all around the country voted, confirming that an ever growing number of craft beer lovers are enjoying the fun (yet challenging!) task of listing their 5 favourite craft beers of the year. Reading on www.craftypint.comhow hard beer industry folk found it to name their favourite 5 beers of the year made us all feel much better about how long it took us to cull and organise our lists!
From tiny breweries, to those on the larger side that just scrape into the 'craft' definition, and everything in between, 2010 saw votes for beers from VIC, TAS, NSW, SA, QLD, WA and ACT. Just about every imaginable style attracted votes with punters showing their fancy for hoppy Pale Ales and IPAs together with Hefeweizens, Stouts, and Porters.
Being a fun 'People's Choice' list as opposed to a 'Critics Choice' list meant everyone was in with a chance and, like McLaren Vale, canny breweries took the opportunity to mount campaigns for their beers and get friends, family and customers alike to vote for them. A new book is being published in a few months listing Australia's top beers according to critics and industry figures. It will be interesting and fun to compare the two lists!
A huge thanks also towww.craftypint.com for sponsoring the 2010 poll. I, for one, read with great interest what beer industry identities considered their favourite 5 beers of the year and rarely was their consensus. It was also fascinating to read the stories behind top ranking beers of recent years' polls.
So, without further ado, here are the Hottest 100 craft beers of 2010 as voted by a huge number of craft beer lovers around Australia. The randomly picked voter who will win a case of each of the top 5 available beers is Leigh Camilleri (VIC). Lucky man!
1 McLaren Vale Ale
2 Little Creatures Pale Ale
3 Stone & Wood Draught/Pacific Ale
4 Feral Hop Hog
5 Kooinda Pale Ale
6 Matilda Bay Fat Yak
7 White Rabbit Dark Ale
8 James Squire Golden Ale
9 McLaren Vale Dry
10 Hawthorn Pale Ale
11 Little Creatures Bright Ale
12 Coopers Pale Ale
13 Holgate Temptress Chocolate Porter
13 Mountain Goat Hightail Ale
15 Murrays Icon 2IPA
16 Endeavour 2010 Reserve Pale Ale
17 Knappstein Reserve Lager
18 Hargreaves Hill ESB
19 White Rabbit White Ale
20 James Squire Amber Ale
21 Moo Brew Pale Ale
21 Nail Brewing Clout Stout
23 Matilda Bay Alpha Pale Ale
24 Nail Brewing Nail Ale
25 Red Hill Imperial Stout
26 Coopers Sparkling Ale
27 Endeavour 2010 Reserve Amber Ale
28 Murrays Spartacus
29 Mountain Goat Double Hightail.
30 Holgate ESB
31 Mountain Goat Steam Ale
32 Bridge Road Brewers B2 Bomber
32 Little Creatures Rogers
34 True South Summer Ale
35 Red Hill Scotch Ale
36 Matilda Bay Beez Neez
37 Jamieson's The Beast IPA
38 Boatrocker Alpha Queen
39 Hawthorn Amber Ale
40 Bridge Road Chevalier Saison
41 Feral White
42 Lord Nelson Brewery Three Sheets
43 Burleigh Brewing Black Giraffe
44 Bridge Road Brewers Galaxy Single Hop IPA
45 Murrays Heart Of Darkness
46 Bridge Road Brewers Bling IPA
47 Matilda Bay Big Helga
47 True South New World Pilsner
49 2 Brothers James Brown Belgian Ale
50 Moo Brew Imperial Stout
50 Murrays Grand Cru
50 Murrays Punch & Judy
53 3 Ravens 55
53 Mountain Goat Rare Breed Double IPA
55 Feral Fanta Pants Imperial Red Ale
56 2 Brothers Growler
57 2 Brothers Voodoo
58 Little Creatures Pilsner
58 Murrays Wild Thing
60 Matilda Bay Dogbolter
60 True South Dark Ale
62 Holgate Hopinator
62 James Squire Porter
62 Red Hill Christmas Ale
65 Bridge Road Brewers Beechworth Australian Ale
65 Little Creatures Single Batch Brown Ale
65 Moo Brew Hefeweizen
68 Steam Exchange Truffles Porter
69 Bridge Road Beechworth Pale Ale
69 Goodieson Brewery Pale Ale
69 James Squire Pilsener
69 Red Hill Temptation
73 Boatrocker Hoppbier
73 Burleigh Brewing 28 Pale Ale
73 Matilda Bay Redback Original
73 Murrays Whale Ale
77 Brew Boys Ace of Spades
77 Cooper's Vintage 2010
79 Feral Boris Russian Imperial Stout
79 Mountain Goat Rare Breed IPA
79 Murrays Nirvana
82 Stone & Wood Pale Lager
83 Arctic Fox American Pale Ale
83 Kosciuszko Pale Ale
83 Pepperjack Ale
83 Red Duck Bengal IPA
87 James Squires Sundown Lager
87 Red Hill Weizenbock
89 Feral Raging Flem
90 Feral Funky Junky
90 Grand Ridge Moonshine
92 3 Ravens USB
92 True South Red Truck Lager
92 Wicked Elf Pale Ale
95 Balmain Brewing Pale Ale
95 Hargreaves Hill Pale Ale
95 Holgate Road Trip IPA
95 Holgate White Ale
95 Little Creatures Single Batch IPA
100 Bridge Rd Chevalier Bier de Garde