4 February 2011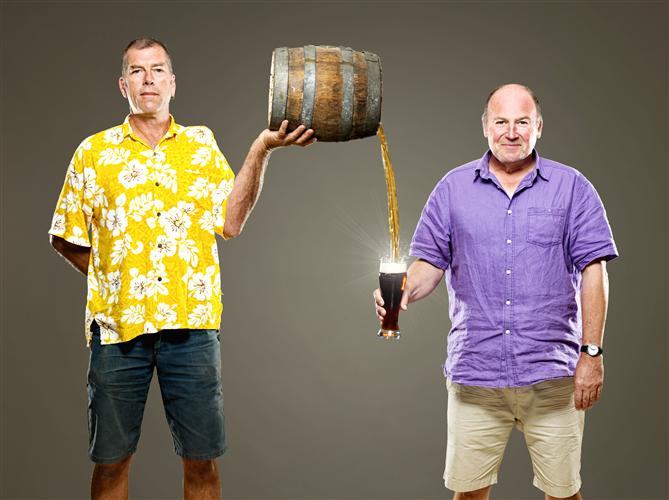 Nelson's MarchFest has tripled the number of participating breweries in just three years, with 12 new craft beers being offered to discerning beer lovers at the upcoming event on March 26th.
MarchFest is Nelson's hip harvest hop festival, and is the country's only beer festival to commission new craft beers especially for the event, to celebrate the top of the South Island's status as New Zealand's premier hop growing and craft beer brewing region. This year, MarchFest will be held on March 26th from midday to 9pm, at Founders Heritage Park, Nelson.
MarchFest's inaugural outing was in 2008, when it served up just four new beers. Co-organisor Mic Dover says he puts its rapid success down to the region's hops heritage and the consistent quality entertainment at each year's event.
Nelson has more craft breweries per head of the population than anywhere else in the country, so creating good beer is in our blood," Dover says. "We've also aimed to always have a high level of quality entertainment at MarchFest, so this is something the festival is also becoming really well known for.
This year, as well as live performances by The Eastern, Delaney Davidson, Chimuka and The Barons of Tang, for the first time ever we have nabbed a comedian, and not just any old comedy act, but world-renowned American comedian Wilson Dixon," he says. "March 26th is going to be an amazing day out!"
Dover says sustainability has also always been an important theme of MarchFest.
At the 2010 event we had four electricity generating bicycles, which were very popular with festival goers, and we hope to repeat this attraction this year," Dover says. "For the first time, we will also be using photovoltaics for lighting, and a wind turbine to generate the festival's power.
Once again, MarchFest will be set in the beautiful, traffic-free environment of Founders Heritage Park, with all activity areas having the potential to be sheltered from sun, wind or rain," he says. "With the great beer, great entertainment, great food, and the activities to entertain the children, we are expecting more than 2,000 people to MarchFest this year."
Tickets are on sale now and are available from Everyman Records, Nelson ($2 booking fee) and from NBS (Nelson Building Society) for no booking fee. Tickets are discounted to $22 if purchased before Feb 28th 2011, otherwise tickets are $32. Under-18s are free (accompanied by parent/guardian).
MarchFest has received sponsorship funding for this year's event from the Nelson Events Marketing & Development Programme (NEMDP), which is funded by the Nelson City Council.
For more information about MarchFest please go to www.marchfest.com