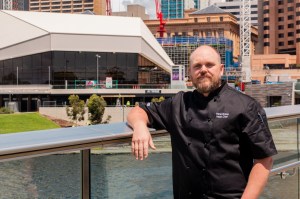 Adelaide's Riverbank Precinct now has a new venue in the form of the Malt Shovel Taphouse.
The new craft beer bar and kitchen opened on 30 November, offering a beer-centric experience with 48 taps, tasting paddles and a menu that heroes spit-roasted meats. The venue is operated by Adelaide Oval under a license agreement with Lion Co.
Among the rotating selection of 16 different beers on tap at the TAPHOUSE will be "limited editions" such as a Malt Shovel Brewers XPA, a Panhead V Malt Shovel Ditch Creeper NEIPA and Little Creatures XPA, as well as beers from its Eumundi, Kosciuszko, James Squires, White Rabbit, Furphy and Byron Bay craft breweries.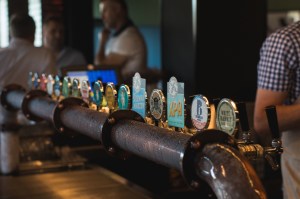 The new venue, which was previously Neon bar, includes a dedicated restaurant, a large outdoor riverside deck and special dog-friendly areas. It is located on Festival Drive under the Dunstan Playhouse and Adelaide Oval footbridge.
A matched food menu has been designed by the Taphouse's head chef Kane Boase, who has previously worked at Adelaide venues such as 2KW, Fino Seppeltsgfield and Botanic Restaurant.
"The launch was a great success, with a solid turn out guests were treated to a sample of the venue's offerings," says Alison Davis, the Taphouse's venue manager. "The venue's wow factor certainly did shine on the evening with perfect weather to boot.
"Malt Shovel Taphouse is more than just a taphouse – it's bar and kitchen – a place for families, groups of friends, visitors to the oval pre and post games and events and an ideal spot to soak in the scenic views of the River Torrens. Adelaide and the riverbank precinct has been waiting a long time for this area to start developing and what better way to do this than with the first Malt Shovel Taphouse.
"We want to provide variety, new products, good service, a comfortable environment and a place for people to congregate and create memories.
"The taps will be continually evolving and changing, but you can be confident to see the brands such as James Squires, White Rabbit, Little Creatures, Byron Bay and some brands Adelaidian's might not be familiar with such as Eumundi and of course the Malt Shovel. We will regularly have cider on tap."