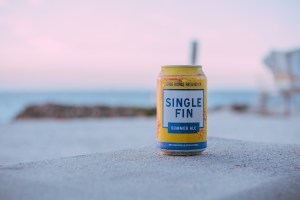 Gage Roads Brewing Co is launching its Single Fin in cans for the first time.
The 'good times box' is a limited release 24 loose can pack that has been brought out in time for summer.
"By putting our fastest growing and most well recognised brand Single Fin into the humble can, we're bringing together consumer demand for cans with the equity of one of our best brands," says Gage Roads Brewing's Aaron Heary.
The 330ml cans are loose packed, with no inner wrapping in order to cut down on waste.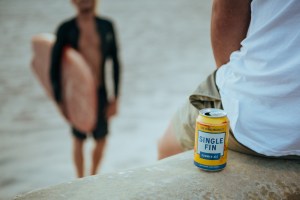 "Tins have a lot of practical benefits over glass," adds Heary. "They don't break, they are light, they cool down faster in the esky and are easier to crush and pack-out when you're done.
"This makes them great for boating, camping, fishing trips and the outdoor lifestyle we love. The summer packs have been designed as a loose pack, without those pesky six pack wraps, so they're perfect esky fillers.
"They fit neatly in your fridge and coincidentally slide straight into an Engel or Waeco without needing to be broken down. Single Fin is a no brainer if you want to buy a carton of craft beer in cans and perfect for any occasion."