Sponsored Promotion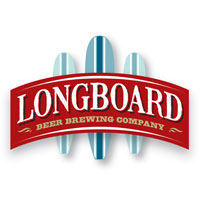 The Nag's Head Hotel is continuing their program of featured beers with a brew from the team at Longboard Beer Brewing Company, based in Thirroul in NSW.
Run by three mates, Longboard produces a signature Australian Pale Ale, which will be featuring on tap at Nags for the whole month of May. The beer is brewed using traditional methods, free from chemicals and preservatives and uses only natural Australian products.
For more details on the beer related events – and to book in for one of the venue's popular beer dinners, check out the event listings below.
Beer of the Month Launch (free entry): Friday 3rdth May 5:30pm – 7:30pm
Beer and Food Matching Dinner: Thursday 30th May, 7pm-10:30pm
The Nag's Head Hotel, 162 St Johns Road, Glebe NSW 2037, Tel: (02) 9660 1591.
The Nag's Head Hotel is a traditional, old English-style pub renowned for its friendly staff and patrons and its great atmosphere. It was also a two time finalist for the 2012 AHA Awards – Best Casual Dining Venue and Best Traditional Hotel Bar. The Nag's Head and its Stables Bistro are currently undergoing a refurbishment to enhance its character and charm. The Stables Bistro is known for producing delicious and diverse meals, that are a must try for any beer enthusiast. From the flags of six different nations flying outside to the interior walls packed with memorabilia built up over the years, the Nag's oozes undeniable character and charm. If you love your beer, you'll be drawn to the main bar which boasts twelve beers and one cider on tap including several imported and craft / boutique beers.