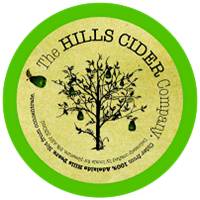 For the first time ever an Australian cider has cleaned up the major trophy at the Australian Cider Awards, taking home Champion of Show.
The Hills Cider Company Pear Cider was judged the best, ahead of more than 160 entries from around the world, including powerhouse brands from across the UK and Europe. The Hills Cider Company Pear Cider also took out Champion Australian Perry en route to the top.
According to James Kendell, President of the Cider Australia Association, the trophy winner was chosen by the judging panel for its pure fruit characters and aromas, interesting complexity, and clean finish.
"It was a fitting winner among a record field of quality entries in the annual event," he says. "Cider has seen unprecedented growth over the last few years and now we are starting to see the industry mature. It is really rewarding to see the improvement in quality of Australian ciders and this was reflected by the significant increase in the number of medals awarded to Australian cider producers this year."
Steve Dorman, co-director at The Hills Cider Company, was thrilled to accept the award on behalf of the company.
"I greatly appreciate the opportunity to accept this award on behalf of the Hills team, and thank them for all their hard work in achieving such great success," he says. "It is an exciting time for cider in Australia with many opportunities ahead of us".
In a statement released today Dorman and co-director Toby Kline also thanked their loyal supporters and acknowledged that "being the first Australian company to win the award was a humbling experience"
The award winners were celebrated at a gala function at the Sebel Hotel in Surry Hills, attended by over 100 producers from around the country, with Small Acres Cyder being awarded Champion Australian Cider for their The Cat's Pyjamas release.
US cider expert Gary Awdey, one of the show judges, says that he was impressed with the excellence in the range of ciders that came across the judging table.
"I was most impressed with the quality of the ciders entered and saw some strong correlations to where the US cider scenewas onlya fewyears ago," he says. "There is every reason to expect that the gap will narrow quickly.Ilook forward to a future of friendly rivalry on the world stage."