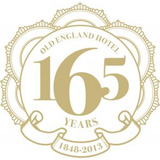 The Old England Hotel, in Heidelberg (VIC) has announced that it's throwing open its doors to a range of Australia's best craft brewers for a special event on Saturday 23 November, 2013.
The breweries who will be offering up their wares for sampling include 3 Ravens, Mash Brewing, Matso's, Kooinda, Mountain Goat, Mornington Peninsula Brewing, White Rabbit, Cascade, James Squires, Bellarine Brewing Co, Grand Ridge, Murrays, and 4 Pines. Best of all, it's as cheap as chips for punters to come down and let their tastebuds go nuts – $5 will get you five tastes, plus free finger food and entertainment on the day.
The event kicks off at the very genteel time of 11am, and will run through to 4pm. For more info, give the Old England Hotel a call on (03) 9458 3909.