Little Creatures is set to expand its operations and create 10 new jobs, thanks in part to support from the Andrews Labor Government.
Martin Pakula, minister for jobs, innovation and trade, visited Little Creatures in South Geelong to confirm the Labor Government's support for the company's $11 million expansion.
"We welcome this support from the Victorian Government, which will help us share the best Geelong has to offer with visitors from near and far," says Jody Thomas, Little Creatures' head brewer.
The company will expand its current base to incorporate a new space that will support community activities. It is also installing a 651-kilowatt solar PV system to reduce its energy bill.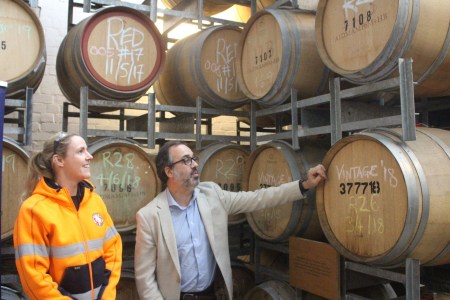 "This new solar array will produce about 25 percent of the annual energy use at Little Creatures," adds Thomas. "Over the past few years, Little Creatures has become a much-loved Geelong institution, with a big focus on supporting the local region.
"As we continue to expand the brewery's production and footprint, we are mindful of doing the right thing by the environment, and we are really proud to partner with the State Government to lower our carbon emissions and create some new employment opportunities at the same time."
The company has invested more than $60 million into the Geelong site since it opened in 2013, this being the third expansion in five years.
"We're proud to back this locally operated manufacturing and hospitality business to be able to expand and create new jobs in Geelong, while investing in renewable energy to help make the business more sustainable," says Pakula.
In addition to the new solar array, Little Creatures Geelong will establish a new multi-purpose, all-weather facility, which will support local tourism and support other small businesses by showcasing local producers.
"Little Creatures' new indoor facilities will provide a great weatherproof space for markets and events, supporting other local businesses and helping to grow the number of visitors to the region," says Thomas.