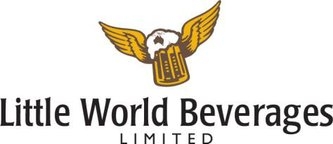 In a shock announcement today,

Little World Beverages

–
creators of Little Creatures, White Rabbit and Pipsqueak – is in the
process of being taken over by Lion. The Sydney-based multi-national –
owned by Japanese corporation Kirin – already controls beer brands such
as
Tooheys, XXXX, Hahn and Boag's, and this
morning confirmed that they had reached an agreement with the West
Australian-based Little World Beverages to purchase the remaining shares
that they do not already own. Lion currently owns approximately 37 per
cent of Little World Beverages, meaning they are looking to purchase
the, approximately, 67 per cent that remain.
It
is important to note that the deal is not yet a certainty with the
board of Little World Beverages this morning recommending the offer be
accepted by their shareholders. The arrangement will see Lion offer
Little World Beverages shareholders $5.30 per share in cash – however
this will be reduced by the amount of any dividend declared by Little
World Beverages prior to the Scheme becoming effective.
There
is no doubt the offer is a good one – it puts Little World Beverages at
a total enterprise value of $381.6 million, no trifling amount.
However, there is still a long process ahead before Lion can officially
claim 100 percent ownership. While the deal has been recommended by the
board, it still has to be accepted by the shareholders who have until
September to make their decision. That said, with the board's
recommendation to back it up, it is unlikely that the deal will be
refused.
In the meantime, Miles Hull, Head of Brand and Marketing, confirmed that it will be business as usual for the company until September when the offer is formally presented to the shareholders.
According
to founder, and current board member, Howard Cearns the deal was only a
very recent occurrence with Lion setting the timetable on the take over
and creating a deal that he and his fellow board members – Nic Trimboli, Adrian Fini, Ian Cochrane, Jamie Tomlinson and David Martin – were happy to recommend to shareholders.
In
relation to the deal, Lion was quick off the mark to announce their
intentions and as Rob Murray, Chief Executive Officer of Lion, says the
deal is a compelling one for Little World Beverages shareholders.
"Lion
has a long history of supporting the Little World Beverages business,"
he says. "And we believe there is now a fantastic opportunity through
Lion's scale distribution system to get these great brands to more beer
lovers, while respecting the craft brewing ethos of the Little World
Beverages brands, breweries and hospitality venues."
It
is this last statement that will be of most interest to fans of the
brand. Twitter was already ablaze this morning as news of the takeover
hit the microblogging site. While most seem to be supporting the move by
Little World Beverages, there is some concern that the brewers will
have their wings clipped in terms of their single-batch, limited-edition
brews – especially poignant perhaps, due to the takeover news coming so
close to the release of their latest limited edition, a Winter Ale.
However,
speaking to Beer & Brewer this morning Cearns was at pains to point
out to fans that the deal was a positive one. He says that loyal
drinkers can expect nothing more than further availability of the brews
and more resources for the much loved brand to tap into. "Ultimately I
think Lion want to preserve the culture at Little Creatures," he says.
"I'll be surprised if anything was going to change really. The
attraction of [the takeover] is that the products are so good and that
has been happening without the interference of founders or board
members… so the products won't change."
Hull
concurred on this point, adding that the main difference in the
foreseeable future will be an upswing in the availability of the
company's best selling Little Creatures Pale Ale.
According
to Murray, Lion has a strong record of nurturing the brands that they
own. "[We] preserve the entrepreneurism that has made boutique beer and
wine brands like James Squire, Knappstein, Petaluma and St Hallett
great, and will continue to invest in the Little World Beverages' brands
in the same manner," he says. "Lion holds Little World Beverages'
founders and management team in the highest regard. They deserve
enormous respect for building Little Creatures into one of Australia's
leading craft beer brands."
Assuming
the offer is to be accepted, Cearns was reticent to elaborate on what
his place will be, if indeed he has one, once the takeover is complete.
"There is a process to go through which has only just got started," he
says. "If everything goes as expected then it will be wrapped up in
October, in which case there won't be a board anymore."
If
nothing else, Little World Beverages seem to want their fans to
approach the takeover with an open mind. According to Hull, the deal will see them access Lion's distribution network providing a solid growth platform.
Cearns
is similarly upbeat about the potential to utilise the resources
available to a company as large as Lion. "One of the great things about
the last few years has been watching craft beer become more and more
available," says Cearns. "So one of the opportunities will be for us to
open up availability and distribution, and with people like Lion that is
possible."
Taking current market share into consideration, the takeover has the potential to bring Little World Beverages up to one per cent of the market, whereas they
currently hover just above half a per cent.
Full
details of the offer, including an independent expert's report, is
expected to be dispatched to Little World Beverages shareholders in
September 2012. The meeting to approve the takeover is expected to be
held in October 2012.