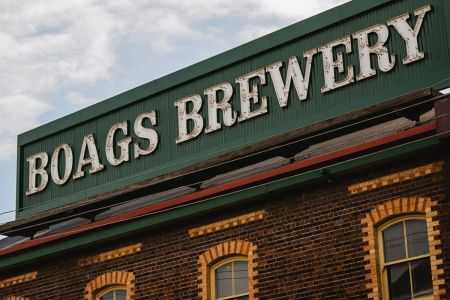 An eleventh hour offer of Tasmanian Government support has seen Lion backtrack on its decision of closing down Launceston's Boag's Brewery Visitor Centre.
Lion, who owns the brewery, had announced last week that it would cease operating the brewery's hospitality and tour offering on January 30 due to "overall beer consumption (being) in decline, rising input costs and the impacts of COVID-19 on the hospitality and tourism industries".
But an in-principle agreement of a $1 million grant from the Tasmanian Government announced yesterday will see the centre remain open and its two permanent and 11 casual employees will keep their jobs. As part of the funding, anyone with a current Tasmanian driver's licence will be eligible for free tours of the historic brewery for the next 12 months.
In a statement, Tasmanian Premier Jeremy Rockliff said the funding would enable the centre, that is currently ranked as the third "best thing to do" in the city on travel website Tripadvisor, to expand and it would enhance the tourist attraction to be "bigger and better than ever".
"The unique experience it offers has been a significant drawcard for Launceston for decades, with the benefits flowing to other businesses in the region and across the State.
"That's why it's so important that not only does the visitor centre remain open, but that we work with Lion to make the visitor centre experience and attract more locals and tourists. The funding will also support a targeted marketing strategy to promote the tour experience nationally."
In the same statement, Boag's Brewery director Nathan Calman said the outpouring of "immense passion" for the continuation of the brewery tours and visitor centre experience since last week's announcement had reminded Lion "just how integral Boag's is to Launceston".
"The proposal to close the visitor centre and tours was not put forward lightly, but as a response to the significant cost pressures we are facing across our business.
"This package will help us continue to provide a great tour experience at the Boag's visitor centre, while we work with the government and other stakeholders to address some of the long-term cost pressures our manufacturing business continues to face.
"We will now work with our Boag's visitor centre team, who will all retain their roles, to consider how we can use this funding to enhance the Boag's brewery tour experience and promote tourism to Launceston for the benefit of the region."