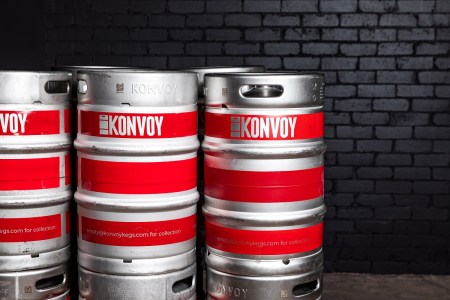 Konvoy has announced the launch of a new business into the UK and Europe brewing markets with a series of senior appointments and growth for the business.
As well as growing its fleet in the Australia and New Zealand markets with approximately $10 million in new keg investment, Konvoy has appointed the following people in advance of its UK and European launch in early 2023:
● Christian Barden, CEO, UK and Europe
● Chris Beardow, operations director, UK
● Richard Atkinson, business development director, UK
● Tom Meakin, business development director, UK
● Heiko Wiebel business development director, Europe
Konvoy said these appointments will enable them to expand quickly and efficiently into the UK and European markets, supporting the beverage industry with its innovative keg pooling and tracking business model.
Konvoy founder and managing director Adam Trippe-Smith said: "I am incredibly proud to announce this series of new appointments, which run alongside considerable growth plans for the Konvoy business. We are excited to launch officially in the UK and Europe in early 2023 as we continue to disrupt the global keg industry one stainless steel keg at a time".
Michael Campbell, who joined Konvoy last month as their new CFO, added: "I'm delighted to be joining the talented team at Konvoy at an exciting time in its development. They've achieved impressive market share in Australia and New Zealand since launch and their technology will be a key differentiator for expansion into new markets".
Christian Barden, formerly CEO at Kegstar, said: "I'm excited to get working with such a great team and evolving the world of keg management with Adam Trippe-Smith again. Drinks and hospitality have always been so innovative, we're excited to be 'here for your beer', wherever we can help customer supply chain experiences".
This is an edited version of a media release distributed by Konvoy.