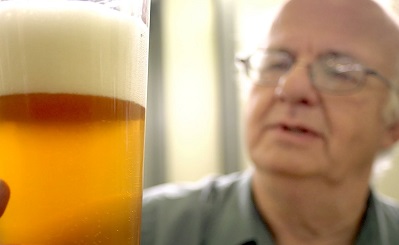 The keynote speaker for the Australian Craft Brewers Conference has been announced as renowned brewer and academic, Dr Charles Bamforth.
The Association has also released the first details for the 2017 program, which will run from 25-27 July and include a three-day trade expo, and the Craft Beer Awards evening at Adelaide Oval.
The trade expo is the Australian craft beer industry's keystone event and the most comprehensive single platform for decision makers and influencers in the brewing sector.
This year's Craft Beer Awards night is anticipated as the biggest yet and will again raise a glass to craft, creativity and class.
Dr Bamforth is a highly respected statesman of the international brewing industry and after a distinguished career as an academic, including a PhD in biochemistry from the University of Hull; he worked for Bass Brewers and Brewing Research International.
In 1999, he was appointed Professor of Malting and Brewing Sciences at University of California, Davis campus. He is an Honorary Professor in the School of Biosciences at the University of Nottingham and formerly a Visiting Professor of Brewing at Scotland's Heriot-Watt University.
In 2011 Dr Bamforth was honored with the Award of Distinction from the American Society of Brewing Chemists for "exceptional contributions and long diligent service to brewing science and the brewing industry".
Also on the conference program is journalist Dr Ina Verstl, editor of the international Brauwelt Magazine and co-author of the recently published The Beer Monopoly: How brewers bought and built for world domination, which is as much about globalisation as beer.
The conference program has two streams: the business of beer, and brewery operations. The trade expo sits alongside the conference and is the only one of its kind dedicated to servicing the Australian beer industry.
South Australia is an appropriate venue for the conference and awards, given it prides itself as being the 'flavour state', and is the main supplier of barley. Importantly for the craft industry though it is a rich source of artisan produce.
All craft brewers are catered for, from those in the start-up stage to more established national set-ups. Different business models will be examined and there will be a big focus on ways to maintain quality through growth.
The trade expo continues to grow in reputation and this year will be the largest yet with more than 50 exhibitors representing the entire brewing supply chain.
The Craft Beer Awards is the only one of its kind to focus purely on the Australian Industry. Forty of Australia's best judges will sample more than 600 of Australia finest brews.
The CBIA is pleased to be partnering this year with the Royal Adelaide Beer & Cider Awards and also to whet the appetite for the Adelaide Beer & BBQ festival.
Tickets and program details available online from Tuesday, 2 May.
Key dates:
25 July: Brewery tours (various locations)
25 – 27 July: Trade Expo (Adelaide Convention Centre)
26 – 27 July: Australian Craft Brewers Conference
27 July: Craft Beer Awards (Adelaide Oval)
28 July: The Royal Adelaide Beer & Cider Awards
28 – 30 July: Adelaide Beer & BBQ Festival (Adelaide Showgrounds)