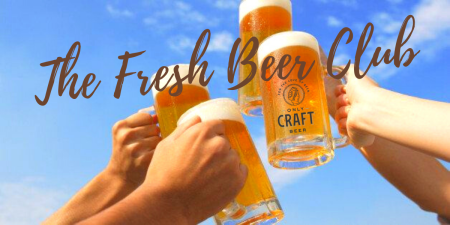 If you want to try different beers all of the time, the Fresh Beer Club is for you.
Only Craft Beer was already a great way to get fresh beer delivered straight to your door. But now they've come up with a couple of new ways for you to experience the best independent Australian beers they have to offer.
Imagine if a box of beer showed up to your house every month, ready to delight you with an array of different beers for you to try. That's what the Fresh Beer Club is about, and it's as good as it sounds.
It's super easy to be a part of the Fresh Beer Club, and to drink beer the way you want to.
This is for the person who wants to taste their way around Australia from the comfort of their own home.
Every month, members will receive a mixed pack of beers delivered directly from one of the independent breweries in the Only Craft Beer family. The featured brewery changes every month, so you get to go on a year-long tour of breweries around Australia without leaving your home.
Get a month-to-month subscription that you can cancel any time, or commit to a 12 month subscription (paid monthly) and you'll receive 12 boxes for the price of 11 over the course of the year. Bargain.
This is for the person who wants to try a mix of different beers from all different breweries – a beer festival in a box every month!
Every month you'll be sent either a 12 pack (12 different beers) or a 24 pack (12 different beers – two cans of each) of mixed beers. The beers are chosen based on what's good and what's fresh – you'll never get fillers, end of line, or dated stock. And because trying new beers is like getting to know a new friend, you'll be emailed tasting notes to help you get to know your beers.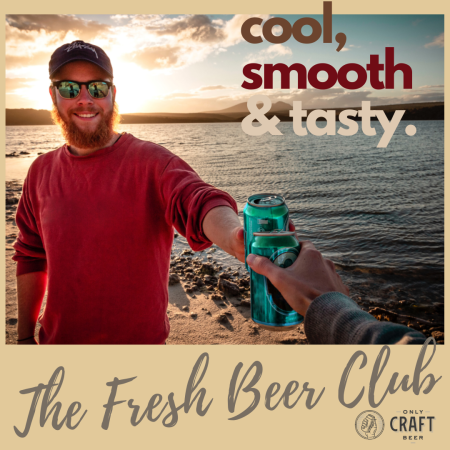 Which option is best for you?
"I just want to try it."
Maybe you want to give it a test run before you sign up to anything? Maybe you want to buy a mixed case of beer for someone else? Or maybe you're just after a single box – one and done? No problem. The One-Off option is for you. Buy a 12 or 24 pack of mixed beers, and enjoy.
"I want to keep my options open."
You like the idea of a mixed pack of beer arriving on your doorstep once a month. You want to try it. But you also like to stay flexible in case you change your mind down the track, or your situation changes. You can go on a month-to-month subscription. It's cheaper than a one-off, but you're still able to cancel at any time for any reason. No lock-in commitment. You're free as a bird.
"I want to get a good deal."
You know what you like. You know you're not going to stop wanting boxes of fresh beer showing up at your house any time soon. You're ready to commit to 12 months of beer deliveries – especially since this means you get a better deal! You still only pay each month, with no upfront cost, but you pay less per box than if you got the month-to-month option. It works out to 12 boxes for the price of 11 over the course of the year.
"I want to make my beer dollars work for me!"
You're serious about this. You know you want 12 months of mixed cases, and you're prepared to front up the money if you know it'll land you a bonus. You pay the same amount of money as the one year commitment, but you pay it up front, and in return you get a free gift card. You're getting to try heaps of different beers and you're helping Only Craft Beer get fresh beer into people's hands.