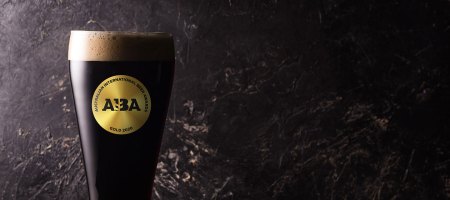 Entries for the 2020 Australian International Beer Awards (AIBA) are now open.
Conducted by The Royal Agricultural Society of Victory (RASV), the competition is the largest annual beer competition in the world. In 2019, the awards attracted over 2,590 entries from 402 breweries in 27 countries.
Last year, the Champion Australian Beer was Schwarzbier, brewed by 4 Pines.
This year, the AIBA is celebrating 28 years and will be judging both draught and packaged beers.
"As the world's largest annual beer competition, the Australian International Beer Awards are the pinnacle benchmarking opportunity for producers from Australia and abroad," comments RASV CEO Brad Jenkins.
"The Awards attract the best brewers and breweries from around the world because it offers an incredible opportunity to benchmark against industry standards and place their brand among some of the most talented brewers in the world."
The AIBA judging panel consists of over 75 local and international beer experts who will judge entrants on specific criteria including appearance, aroma, flavour and body, technical quality and style.
A change has been introduced into the IPA category, which saw more than 400 entries last year. The category has been split into Best Modern IPA and Best Traditional IPA. More than 200 entries are expected for each category.
"Annually, we assess each category and makes changes that reflect industry trends, production techniques and consumer interest," explains competition manager Kirsten Stubbings.
There will also be a new trophy for Champion Victorian Brewery, which will be awarded by the Premier of Victoria.
To be eligible, the brewery must be located in Victoria and must have produced the eligible entries at their own brewery. The award wil be judged on the brewery's top four scoring entries, of which one must be a gold medal-winning exhibity.
The Speciality Beer category has also been split to recognise the sustained growth in the sector. In 2020, the trophy will become two separate trophies – Best Specialty Beer and Best Specialty Flavoured Beer.
All trophies are set to be awarded at the 2020 AIBA Presentation Dinner at Melbourne Showgrounds on Thursday 21 May.
Last year's Champions of Australian Large, Medium and Small Breweries – Balter Brewing, Green Beacon Brewing Co and Blackman's Brewing respectively – will coming together to create a 2020 Collaboration Brew, which will be shared among the 800 guests at the dinner.
The AIBA is open for entry until Friday 27 March 2020.