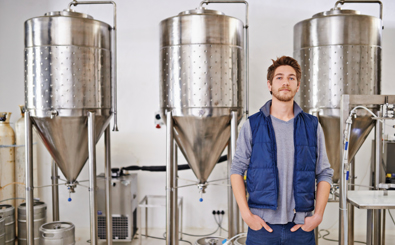 A comprehensive new course is hoping to help rectify the shortage of well-qualified and experienced brewers in Australia.
NSW TAFE has engaged with the brewing industry to develop a definitive vocational training course, the Certificate III in Micro-brewing, to create our next generation of skilled and experienced brewers.
Institute of Beer director and Beer Farm brewing director, Neal Cameron, has led the evolution of Certificate III and will be teaching many of the brewing modules of the course.
The Certificate III in Micro-brewing will provide essential theoretical knowledge and excellent practical brewing skills – a combination that will give graduates a huge advantage when looking for their first role in the brewing industry.
Practical experience is an important part of this qualification, with students gaining experience at breweries supporting the course. These include industry leaders such as Young Henrys, James Squire, 4 Pines, Rocks Brewing Co. and Australian Brewery.
The course runs for approximately 42 weeks and is open to anyone interested in brewing, from non-brewers to new brewers, or even people working in the beer industry looking to increase their knowledge of the brewing process.
For those interested in the course, there is an upcoming information session where budding brewers can meet with teaching staff, discuss the course and find out how to enrol.
Information Session
Date: Wednesday, 14 September
Time: 5:30-7pm
Where: Ultimo Main Campus, Corner Harris and Thomas Streets, Ultimo, Building F, Level 7, Room 7.25