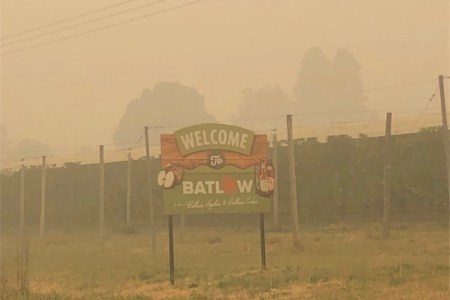 Australia's brewing and cider making communities are setting up fundraising efforts to support communities affected by the country's devastating fires.
Following Australia's hottest and driest year on record, bushfires have destroyed more than 5 million hectares across the country. Many breweries and cideries have been affected, but yet more are seeking ways to help.
Batlow Cider Co.
TheShout reported that Batlow Cider Co. has started a localised fundraising campaign to support the town.
The GoFundMe page was started today by the company with the goal of $250,000 and proceeds will go to the Batlow Branch of the Country Women's Association (CWA).
"We're still uncertain about the damage to the apple crops and our apple supply but expect to be significantly impacted," said Sam Coombes from Batlow Cider. "Our immediate priority is helping those deeply affected get the support they need."
Batlow Cider is also donating 50 kegs as Karma Kegs to wholesale customers to assist with the fundraising.
Keep up to date with other ways you can help the Batlow community by following Batlow Cider on Instagram @batlowcider.
Windsor Hotel
The Windsor Hotel will be donating $1 of all Ogdens beers bought during the month of January to the emergency wildlife fund.
The hotel will also donate proceeds of its Garden Bar Sundays/fundraiser, which takes place on 12 January, to WIRES as well.
Lion
Lion has announced a suite of bushfire relief initiative totalling $1 million. Pledges include the following:
XXXX Gold pledged to donate $100,000 to the Australian Red Cross and a further $2,000 for every four and $5,000 for every six hit on day four of the Domain Sydney Test;
Furphy will donate $100,000 to the Australian Red Cross in support of the AHA Victoria;
Lion Australia will partner with its customers to raise additional funds through the sales of Lion's beer brands. Lion will donate $50,000 to its partner Merivale's fundraising initiative for the NSW Rural Fire Service.
Fundraisers will be held at Lion hospitality venues, such as Little Creatures Fremantle and Geelong;
Lion has partnered with the Australian Venue Co to launch 'Shout a Mate the Aussie Way', and from 6 January to 1 February, $1 from schooners and $2 from pints of Furphy and XXXX will be donated to the National Bushfire Disaster Appeal;
Lion has also joined forces with ALM/IBA and $2 from every case of Iron Jack sold nationally will be donated to the NSW Rural Fire Service and the CFA. This initiative will commence at the end of January and run for 13 weeks;
"We have a very large footprint as a major brewer and dairy and drinks producer – touching countless townships and regions across the country," comments Lion CEO Stuart Irvine. "Our beers flow in the pubs and clubs that are truly at the heart of these communities, and it is absolutely devastating to see so many of these places ravaged by fires.
"Similarly, our farmers and growers have felt the worst of the drought for many months now – and to add these fires to the adversity they continue to face is hard to fathom."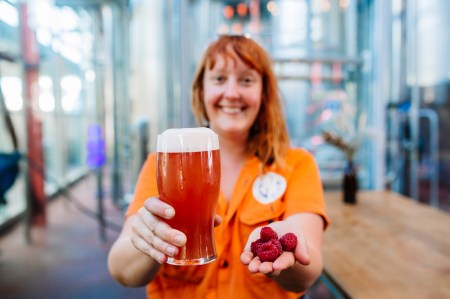 Little Creatures is using the launch of its latest beer – Raspberry Dreams – to raise money for WIRES.
The brewery will be donating 100% of sales of Raspberry Dream for 10 days from Little Creatures Fremantle and Geelong. A Creatures Community Keg (pay what you feel with all funds going to WIRES) will take place at the beer launches at each venue.
This will start in Fremantle from 5pm on Thursday 9 January , running until Saturday 18 January, and in Geelong from 5pm on Friday 17 January to Sunday 26 January.
Hopsters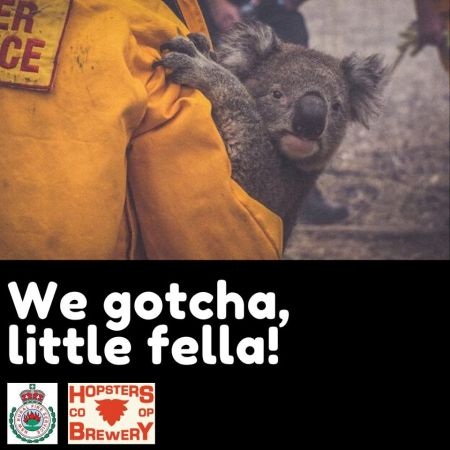 Co-operative brewery Hopsters has pledged to donate 10% of the revenue from its new member shareholder request to the Rural Fire Service NSW.
"Although we don't have our taproom up and running yet, we wan't to do our bit for those amazing volunteers who have given so much," the brewery said in a statement on its Facebook page.
"During January, every time we process a new member shareholder request we will donate 10% of the revenue to the Rural Fire Service NSW….it's the least we can do."
Sparkke
Sparkke has created a new red ale called Climate Change Is A Burning Issue.
The new beer is on tap at the brewery's Adelaide pub The Whitmore for the month of January, with 25% of the sales to be donated to the KI Mayoral Relief and Recovery Bushfire Fund.
The Union, Newtown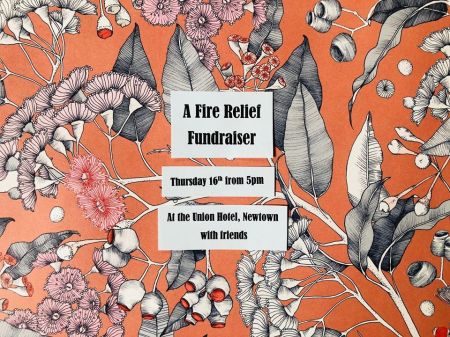 The Union in Sydney's Newtown is hosting a fundraising event on Thursday 16 January.
The event will raise money for Rural Aid and WIRES with an auction that kicks off at 7:30pm. Customers can bid for whatever prize they like and all proceeds will go to the cause.
Breweries, bottleshops and The Union itself have donated prizes that include merchandise, bar tabs and beers.
Some breweries have put forward kegs, and these beer lines will run from the Thursday to the Sunday – for every schooner sold, The Union will donate $2. In addition, the venue will donate $1 for every cheeseburger, vegan burger and mac & cheese balls purchased over the same period.
CUB
Carlton & United Breweries has committed raising more than $1 million for affected communities. This starts with a $250,000 donation to help the bushfire response.
"We'll also bring communities together for a major fundraiser on Australia Day, with CUB-supplied beer flowing. We will have more details about this shortly," says Peter Filipovic, CEO of Carlton & United Breweries.
"Last week, we donated 80,000 cans of free CUB drinking water to the NSW relief effort. This water has been distributed to various fire-affected locations, including evacuation centres.
"Local pubs and clubs are among the many businesses affected by these fires. These places are at the heart of many communities and we are extending credit terms to our bushfire-affected customers. We are also offering free cleaning for all our affected customers draught beer systems.
"In addition, all CUB employees who are volunteer firefighters will get up to four weeks paid leave to fight the fires."
Coopers
Coopers Brewery is backing a range of initiatives in support of the national bushfire recovery efforts.
"This includes financial donations from the company as well as from individual members of the Cooper family," says Melanie Cooper, Coopers brewery director.
"The Coopers Brewery Foundation is also matching personal donations from staff while the brewery is providing free beer for various fire services, communities and fundraisers across affected areas.
"Everyone at Coopers is keen to support those in need right across Australia at this tragic time."
Prancing Pony
Prancing Pony is supporting a number of Bushfire Relief fundraising events in South Australia. There is a constant Karma Keg on tap at the Brewshed to support Littlehampton CFS and other local stations – all proceeds from those kegs will be donated.
The brewery has donated an auction item of full venue hire plus a keg of beer for a party for the SA4SA Bushfire Appeal Gala Dinner on 31 January.
It is also providing beers for the bands that are performing at the SA Bushfire Benefit on Sunday 12 January. The brewery is also planning a Bands for Bushfire relief concert at the brewery for February.
Its beers will be on sale at the Local Sashiki Flash Day for Kangaroo Island Bushfire Relief on 27 January.
"It is going to be a long road for many to recovery so we are looking at what we can do for the long haul," the brewery said in a statement.
Beer for Bushfire Relief
Breweries across Australia are setting up Beer For Bushfire Relief fundraising events that will take place this Saturday 18 January, with many events running through into the Sunday as well.
Over 70 breweries and venues across all six states, both territories and even New Zealand have signed up for Beer for Bushfire Relief and are contributing in various ways, including hosting beer festivals, selling Karma Kegs, setting up raffles and donating the day's takings to bushfire charities.
Supporting businesses and producers through this difficult times and visiting them when it is safe is the best thing we can all do. If you have any fundraising efforts happening, please email me so I can add to this page – cwhitting@intermedia.com.au.