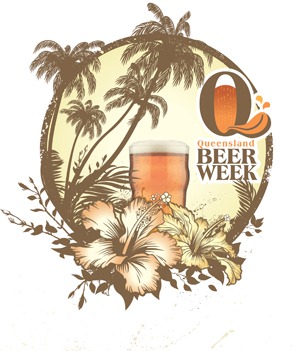 This year, Queensland will be holding its first ever Beer Week with the state's best breweries, pubs, bottle shops, restaurants and brewers set to hold tastings, events and more to showcase the best of Australian beer.
To celebrate the success and craftsmanship of the state's brewers, both renowned and amateur, the major sponsor – Brewer's Choice – will be running Home Brew Day on 21 July. The day is dedicated to spreading the word about home brew and how easy it is to create quality beer at home. The day will include free brewing courses at all Brewers Choice stores throughout the Brisbane and Ipswich area, with classes suited to everyone from non-brewers to the experienced. There will also be appearances from some of Queensland's best home brewers, who will pass on tips and tricks to help you brew better.
There will also be a swap meet where you can join like-minded brewers to swap brewing equipment, and even share your own beers around – there will even be some BJCP judges on hand to try your beer and give you some valuable feedback.
Then, at 2pm in the Wacol store, Brewers Choice will be attempting to set a World Record for the most people brewing at the one time – brewers of all levels are welcome. There will be heaps of great prizes for participants, food and awesome deals on Brewers Choice products.
And don't forget there will be range of other great events on around Queensland on Home Brew Day – including the opportunity to taste some award-winning home brews on tap at various commercial venues across the state.
To be a part of the QLD Beer Week celebrations, and Brewers Choice Home Brew Day, please contact David Kitchen on 0407 587 915 or at contact@brewerschoice.com.au
Brewers Choice Home Brew Stores have five store locations: Browns Plains, Chapel Hill, Enoggera, Yamanto & Wacol. See www.brewerschoice.com.au for more information.
Queensland Beer Week – 16-22 July, 2012
Home Brew Day – 21 July, 2012