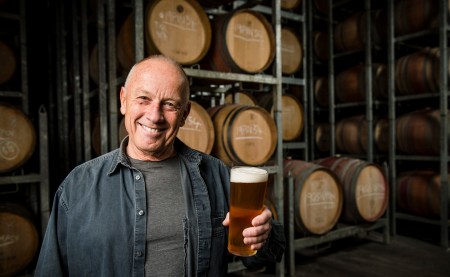 The Institute of Brewing & Distilling are hosting their 36th Biennial Convention virtually on February 23 and 24.
The agenda for the two days includes extensive educational and informative sessions with over 50 presenters from around the world. The sessions will be a mixture of live, semi-live and on-demand, including updates from the IBD, the keynote speech from Phil Sexton, panel discussions, interactive Q & As plus direct contact with the event's exhibitors and sponsors.
Convention Chair Sean Symons said: "The new virtual format delivers an impressive line-up of speakers, in a virtual environment that is much more than a traditional online presentation. There's no doubt it will be different, but it will also be educational, exciting and a lot of fun, with a flavour of Perth to honour the original convention location.
"When we made the decision to create a virtual convention, we knew it had to be awesome and be able to engage our delegates and sponsors in a way that was as good as a physical event."
Some of the highlights of the virtual event include: a trends in the brewing industry discussion led by Professor Charles Bamforth – the current senior quality advisor at the Sierra Nevada Brewing Company; Jason Perrault (CEO Yakima Chief Ranches) discusisng hop breeding innovations; and a speech from Fermentis' Philippe Janssens on no and low alcohol production through fermentation.