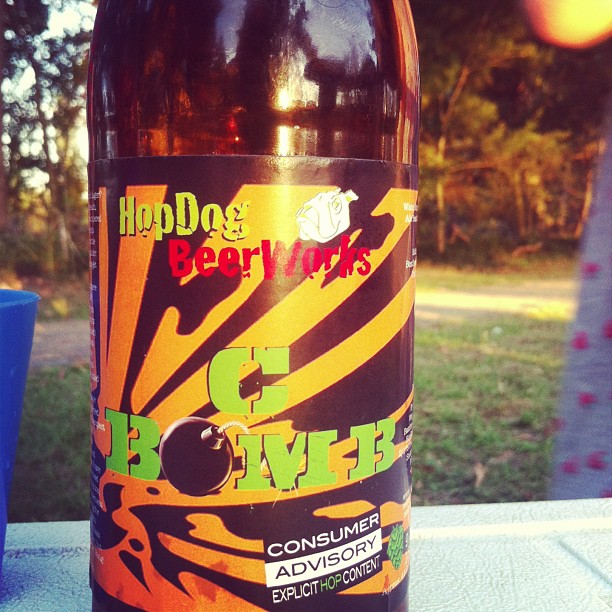 Having recently brewed their 200th batch, the South Cost of NSW-based microbrewery is well-known for their intriguingly named beers and brewer Tim's latest effort is no different.
Known as the C Bomb, HopDog's first Double IPA is sure to be a cracker, and soon to be available in 640mL bottles fromFrankie's and Justin Lill Berry
as well as onsite at the South Nowra cellar door.
IPA lovers should get in quick though, HopDog's brews small batches with demand often outstripping the supply.
*Image care of HopDog's Instagram feed.