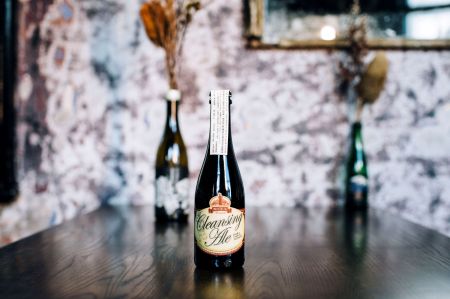 One of Australia's finest beer bars is now one of its newest bottle shops as Sydney's Odd Culture serves up its enviable and eclectic wares nationwide.

Thorpe Hospitality is somewhat becoming the face for COVID-19 success stories in the drinks trade as the venue owners fight on amid the global pandemic.
Beer & Brewer already featured their success pivoting their two Sydney bars into online businesses, and now they're at it again.
Their Odd Culture bar – which is on the second floor of The Taphouse in Darlinghurst and a haven for the serious beer lover – is also now roaring along as a bottle shop and is delivering its rare and sought after drinks far and wide.
With the biggest collection of lambic-style beers in the southern hemisphere it was a sin not to really.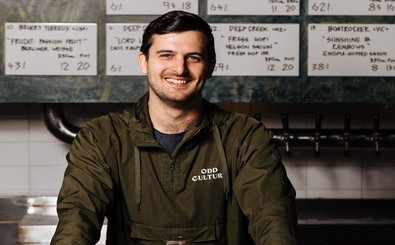 "We are buying an ungodly amount of craft beer off breweries at the moment and are giving people access to products they may not have even seen elsewhere, let alone had the opportunity to try," owner James Thorpe said.
"Our focus is very much on-premise when it comes to Odd Culture, as we can create a really positive experience with matching our drink options with the right food and music. That will always remain a big drawcard for people.
"But we live in a changing world. Online retail is only going to ramp up and I fully expect the trend towards online delivery to continue post-COVID."
COVID was the tipping point to finally create the Odd Culture bottle shop, which Thorpe said was a long time coming – even if it was against his nature.
"It was a necessary transition. For a long time it should have been operating as a bottle shop. But I've cut my teeth in bars and cocktail bars and it was never that exciting to me to be selling six-packs," he said.
"But when we had the chance to sit down and assess, it was obvious that we had this humongous amount of beer in stock and it was all really competitively priced."
As well as a penchant for all things lambic, Odd Culture's bottle shop is IPA rich and heavy on the dark and strong ales, like barleywines and imperial stouts.
Individual selections from the likes of Rodenbach, Deschutes, Boatrocker and Wildflower are just the start of what's on offer, while Odd Culture also sell subscription boxes, much like those offered by Carwyn Cellars and Bucket Boys.
For example, their monthly Culture Club haze box features 12 fresh hazy IPAs, hand selected from stand-out local and international breweries, with a heavy preference for canning dates in close proximity to dispatch.
Thorpe said there was even one thirsty subscriber in the Northern Territory getting hazy each month thanks to his Odd Culture delivery.
"We do try to avoid posting through Australia Post as much as possible but it's pretty cool sending this stuff out, which often you just can't get outside of the Sydney metro area."
Meanwhile, Thorpe said his Oxford Tavern, Taphouse and Odd Culture venues did a roaring trade on Monday when restrictions in NSW further lifted.
"We recorded eight times our normal revenue for a (pre-COVID) Monday," Thorpe said.
"The pubs were full as per capacity allowances, then the delivery portal was going off every two minutes.
"I know it's early days, but if it keeps kicking along like this it could be business as usual in a few months."
Aiding The Taphouse's bounce back is their recent addition of outdoor seating at ground level which has enhanced their total capacity by a further 14 people.
Contact Beer & Brewer by clicking here to share your news and views.