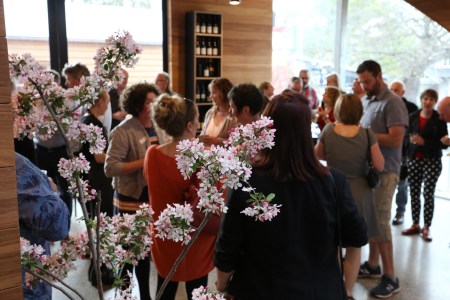 Holgate Brewhouse has opened its Taproom & Visitor Centre.
The venue features 16 taps, a bottleshop, a brewery experience and a function space. As well as selling Holgate beers, it will also offer locals ciders, wines and liquors from other central Victorian boutique producers.
The new space is located at the rear of the historic hotel where Holgate is based, next to the German brewhouse that was recently installed.
"It's fantastic, and we're really happy," says Natasha Holgate, who founded the brewery with husband Paul 20 years ago. "It's quite a large project, especially for a small business like ours in regional Victoria.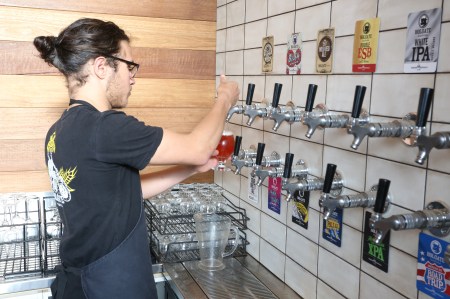 The Visitor Centre has walls of glass and polished wood in stark contrast to the traditional English pub interior of the original pub.
"People can come and have a taste of our beers. Then buy takeaways. Not just our beer but other local beverages –ciders, gin, local wines. We're doing platters of food too for people to snack on. But if anyone's after a proper meal or want to sit down for a few hours then the hotel is the best spot. It's great to have both spaces for people to enjoy now."
It has taken Holgate five years to get this Taproom & Visitor Centre open. As well as receiving a State Government Grant, they have also raised over $700,000 from investors through a crowdfunding campaign – currently the largest sum for an Australian brewery.
"The support we've had from everyone has been fantastic," says Holgate. "There are a lot of people that want to support independence and keeping things local."