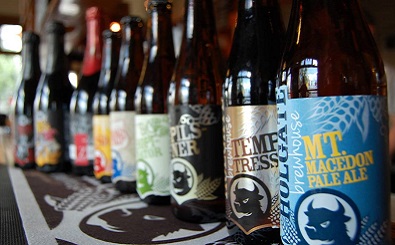 By Andy Young, TheShout
Victoria's Premier Daniel Andrews has announced that the State Government is putting $1.5m towards redeveloping the Holgate Brewery and Brewhouse in Woodend.
The funds will help build a new Brewing Discovery Centre and Brewhouse Showroom which will incorporate a museum, merchandise outlet, accommodation check-in and most importantly, a tasting room.
Speaking alongside the Member for Macedon, Mary-Anne Thomas, Andrews said: "We're proud to back a project that means more local jobs and more local tourism.
"This redevelopment will see around 125,000 visitors flock to the region, sampling the finest brews and experiencing the very best that the Macedon Ranges has to offer."
As well as creating 15 new jobs the upgrade will mean a significant increase in brewing capacity, as the brewery also looks to further expand its exports.
Thomas added: "This project is great for jobs and great for the Macedon Ranges. An expanded Holgate Brewhouse will give people even more reason to visit."
Capitalising on the fast growing interest in food, wine and craft beer tourism, the number of visitors to the brewery are expected to double from 67,000 to around 125,000, within five years.