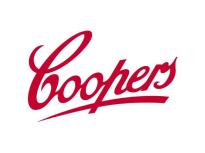 Coopers Brewery has signed a five year deal that will see the headquarters of the Adelaide United Football Club, named after the iconic Australian brewery.The agreement also covers naming exclusive pourage rights to the ground, with the cost of the contract not having been disclosed.
According to Coopers' National Marketing Director, Cam Pearce, the agreement is an exciting opportunity for Coopers.
"Hindmarsh Stadium is well-known around Australia as a result of Adelaide United's high profile in the A-League competition" he says. "This agreement further demonstrates Coopers' long term commitment to South Australia as well as helping develop our profile nationally as we become more established around Australia. As an Australian-owned brewer based in Adelaide and a manufacturer of quality beers, we are delighted to have this association with the Adelaide Entertainments Corporation at Coopers Stadium."
Coopers' naming rights at Norwood Oval will also continue, with the A-League again due to kick off in October.