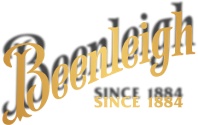 Beenleigh Rum Distillery is Australia's oldest registered distillery and as of this month they will be re-launching their portfolio with new packaging, improved product and an intriguing new honey-based release.
After being named the 'World's Best Rum' in 1995, by experts at the London International Wine & Spirit Show, the iconic brand fell on hard times before being rescued last year.
Now solely owned by Vok Beverages, the brand's rum portfolio includes Dark 5 Year Old Rum, White and Beenleigh Honey.
"2013 promises to be an exciting year for Beenleigh Rum in Australia. We look forward to reinforcing its position as Australia's leading premium rum and highlighting its versatility, quality and heritage in Australia" said Chris Illman, Group Marketing Manager for Vok Beverages.
Beenleigh Honey is Australia's first honey infused rum to market and uses Ligurian honey from Cliffords Farm on Kangaroo Island in the blend; Cliffords' being the only pure strand of Ligurian honey remaining in Australia.