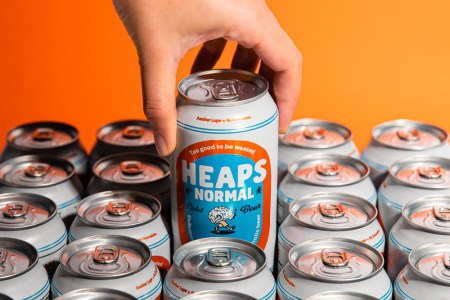 As far as journeys go for new craft brewers, Heaps Normal's ascent would have to be up there with some of the most meteoric.
The Aussie non-alcoholic craft beer brand launched with impeccable timing back in July 2020, right when swathes of people seemed to collectively get a thirst for good beer but without the booze. Since then they've become a nationwide phenomenon.
Their sales have at times outpaced those of established alcoholic craft beer brands while they've picked up awards as well, including being named our Best New Brewing Company last year when all winners before them have, not surprisingly, had alcohol very much at the centre of everything they do. While they also broke into the top 20 of the GABS Hottest 100 Craft Beers for 2021.
And just like the consumers got behind them, investors backed them too to the tune of $8.5 million in 2021 which will be put towards building their own brewery and tasting room in Sydney's brewery-laden Inner West this year.
But having achieved all that, and more, with just one* beer – their flagship Quiet XPA – Heaps Normal have now added to their core range as they look to bolster their solid foundation by fuelling the tangible shift in drinking culture with their take on the world's most popular style of beer.
(*There was also a 2021 limited run of the Isol-Aid Hazy IPA in collaboration with retailer Blackhearts & Sparrows.)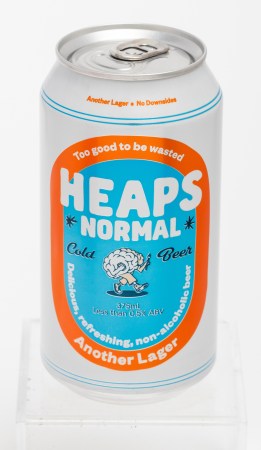 Speaking at a recent online launch event for the new Another Lager, head brewer Ben Holdstock, who co-founded Heaps Normal with CEO Andy Miller, head of brand Pete Brennan and brand ambassador Jordy Smith, said the new release is a natural arrival as craft lager experiences a renaissance of sorts.
"We've based Another Lager on the classic Pilsner style… and it's a beer we've wanted to brew for a long time. We've always approached brewing with the idea of making beers we enjoy drinking ourselves.
"Our mission is to change drinking culture and the lager is the style at the epicentre of beer culture and it's the most popular beer in the world.
"We wanted to brew an alcohol-free beer that could actually make a huge impact on the way we drink."
It's naturally fermented in the same way their XPA is, so it's not filtered or heat treated, while they spent approximately six months doing trial brews before they were satisfied it was ready commercially.
One suspects it will be more commonly imbibed straight from the can but it looks good in a glass, with a satisfying creamy foam atop the pale but bright liquid that's got a touch of haze to it. Hallertau hops bring traditional light spice and wispy floral notes which are enhanced by Australian Ella. It's uber clean and crisp with subtle floral hop flavours while balanced use of oats and maltodextrin has enabled a slightly fuller body and mouthfeel than could otherwise be expected for a non-alcoholic.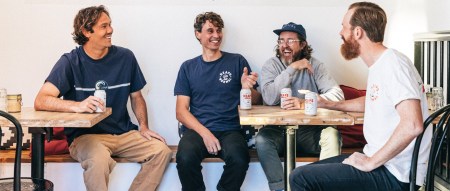 Another Lager will no doubt mimic its Quiet XPA stablemate for popularity as it makes its way across the country from February 1. But it may also go further afield as well as CEO Andy said they were increasingly sending their beer offshore with more destinations lined up in the near future too.
"There's a lot of demand for products like Heaps Normal elsewhere in the world – and even in more mature markets like the US or the UK and Europe where non-alc beer is almost ubiquitous.
"South East Asia is our next territory. We're already distributing through Singapore, Malaysia (and) soon to be Hong Kong, (we're) looking at Japan and Indonesia as well. We're also going really well in New Zealand.
"There's probably going to be more added to that list as we move through this year because one of the common elements of the last 18 months is we've noticed that things are happening a lot faster than we're expecting them to."