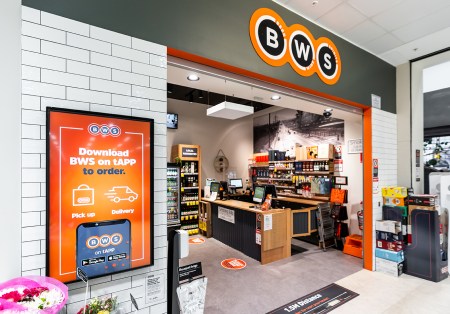 Endeavour Drinks is reporting 500 per cent growth in hazy beer sales at its BWS bottle shops since expanding the range back in August.
The news follows the announcement earlier this week that Endeavour had experienced a 21.4 per cent first quarter sales increase on the corresponding period last year.
Meanwhile, BWS' alcoholic ginger beer sales have increased by 60 per cent in the last six months.
On Wednesday, Woolworths' CEO Brad Banducci, in his first quarter sales statement to the ASX, said Endeavour Drinks' sales had profited from in-home consumption while "beer sales benefitted from continued craft beer growth". BWS launched their Local Luvva campaign in this financial year's first quarter, where they began championing the likes of local craft beer breweries in their stores and via billboards and other media campaigns.
BWS expanded its range of hazy beers to 23 across its stores back in August, including those from independent brewers Black Hops Brewing and Ballistic Brewing.
"Australians are falling in love with the juicy, punchy flavours of delicious cloudy craft beers," BWS' Michael Vagli said.
Black Hops' co-founder and head brewer Michael McGovern said the brewery's G.O.A.T beer had seen hazy sales soar.
"The 'haze craze' is real! People are falling in love with hazy beers because of their incredible drinkability, smooth mouthfeel and joyfully fresh hop aroma that removes the stinging bitterness associated with conventional IPAs," he said.
"Hazy beers are so alluring that we've seen them convert many non-beer drinkers."
Continuing this year's trend towards online sales, eCommerce penetration across Endeavour Drinks reached record levels in the first quarter, increasing to 8.6 per cent compared to 7.1 per cent in the fourth quarter of 2020.
Mr Banducci said: "eCommerce growth was particularly strong in BWS, more than double last year, albeit from a lower base. Dan Murphy's loyalty program (My Dan's) cycled its relaunch with more than a million new members added over the past 12 months to 4.8 million members at the end of the quarter."