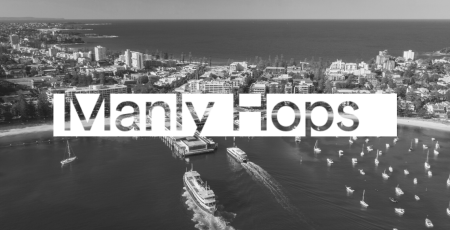 For years Kabir Arora (aka Leo) has been turning people on to a world of craft beer from a tiny café-slash-bar called Sketch in the beachside Sydney suburb of Manly. He's pretty much always had more beer choices on offer than food as he's turned many a macro-lager drinker's tastes around to the micro wonders of craft. And now, from mid-November, he will expand that drinks list and people's horizons further with his first release under the brand name Manly Hops.
Contract brewed at Frenchies in Rosebery, Manly Hops' plan is to put out a new limited run beer every few months that will not only highlight the diversity of craft beer but showcase the suburb that it's named after with each release's name inspired by local landmarks. And it won't just be Sketch where Manly Hops' beer will be found, with it soon to be available for sale at a scattering of bottle shops and venues (even the odd one with it on tap) all the way up the peninsula of land known as Sydney's Northern Beaches.
The first release's name and style is a secret for now, but Leo said it would sit in the sweet spot of satisfying everyone from the beer nerd through to someone trying craft for the first time.

"Every few months we will change the beer type. We want to keep them fresh and interesting," he said.
"It's pretty exciting but nerve-wracking at the same time. One of the things that got Sketch through COVID was the amazing support of our locals and that has given me the confidence to press ahead (with contract brewing) and to think that it's going to go well.
"When I started considering this move, I received lots of good feedback from the local bottle shops and our customers because of the fact that it is called Manly Hops – and that they will be able to see the name 'Manly' on the can."
FROM SKETCH TO MANLY HOPS
When charting the journey that got him to the point of releasing his own beer, Leo looks back to his first taste of Philter's Red, and Hop Nation's Jedi Juice and Feral's Biggie Juice not long after.
"I quickly realised craft beer was my thing and it wasn't long before it struck me that in Manly there was no one else, I felt, that was specialising in craft beer – unless it was their own in their own brewpub."
With Sketch already up and running he had the perfect platform to test his theory and alongside the popular curries sold in the bar, lovingly made by his mum Sukh Arora, "Delhi's catering marvel", Leo started hosting, on the last Sunday of each month, modern Indian tapas nights where food was matched with beer from different breweries.
"People really appreciated it, and slowly but surely we started to get a following and the breweries started stepping it up and providing us with more and more new releases," he said.
In quick time they expanded their night trade from Thursday to Sunday and become known around the tourist town as a place to gain an experience usually resigned for the brewpubs in the area.
"We would bring in craft pales and lagers from breweries from all over Australia because I knew our customers, who wanted to drink special craft beers, would bring their mates who were stuck on the types of beers they liked and they didn't want to change.
"But then you give them a lager or a pale from a different brewery and it opens them up a little bit to the world of craft beer."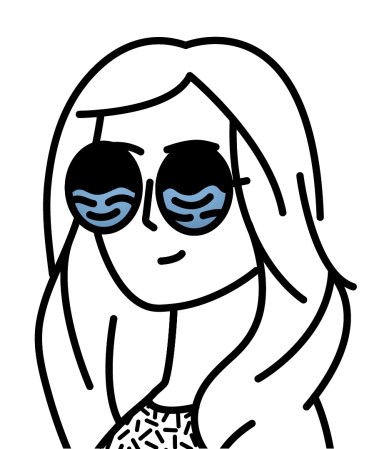 In the background, his own home brews were bubbling along and the creations would see his regular clientele egg him on to do his own thing on a much larger scale, while the thought of giving Manly a beer brand of its own seemed too opportune to pass up.
"Taking the name Manly Hops, I feel I have taken on a huge responsibility. You can't take on the name of this place without doing justice to it.
"So I have been focussed on making sure everything looks and feels the part from day one.
"The plan is for the beer to further do it justice."
Manly Hops' first beer will be canned on November 16 and will be available for purchase not long after.