15 March 2011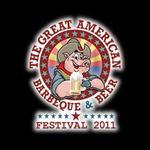 If you're lucky enough to be heading to the United States for the Great American BBQ & Beer Festival, here's what you can expect…
The Great American Barbeque & Beer Festival presented by Bashas' announced its lineup of craft beers for the event, which is scheduled for Saturday, March 26, 2011, from noon until 8 pm in historic downtown Chandler, AJ Chandler Park East.
"Nothing goes better with barbeque food than craft beer," said Anthony Canecchia, Owner and Head Brew Master of SanTan Brewing Company. "Beer lovers, get ready to rev up your taste buds. This lineup of craft beers is impressive."
More than 100 kegs will be tapped, including beers from micro-breweries in Arizona and the Western United States. Arizona beers include:
Sandstone Cream and Deep Canyon Amber – Tucson-based Thunder Canyon Brewery
Orange Blossom and El Robusto – Papago Brewing in Scottsdale
Burning Bird and Victorian IPA – Sonoran Brewing Company of Phoenix
Trooper IPA and Armadillo Red – Phoenix-based Sun Up Brewing Company
Raspberry Wheat and Amber – Grand Canyon Brewing Company of Williams
Devil's Ale and Hefeweizen – Chandler's SanTan Brewing Company
Out-of-state beers include: Bear Republic Racer 5 (California), Lost Coast Great White (California), Great Divide Wild Raspberry (Colorado), Left Hand Milk Stout and Left Hand Polestar Pilsner (Colorado), SKA True Blonde Ale and SKA Modus Hoperrandi (Colorado), Breckenridge Agave Wheat and Breckenridge Vanilla Porter (Colorado), Ballast Point Yellowtail Pale Ale (California), Big Sky IPA and Big Sky Moose Drool (Montana), Bell's Oberon Ale (Michigan), Crispin Original Cider (Minnesota), and Bridgeport Hop Czar and Bridgeport Kingpin (Oregon).
The Great American Barbeque & Beer Festival presented by Bashas' will be the largest outdoor barbeque and beer event in Arizona. The streets of historic downtown Chandler will be transformed into a big playground with food, brew, entertainment, and lots of family fun. Live music will be provided by national act Reel Big Fish (from 6 pm to 8 pm), The Expendables (4 pm to 5:30 pm), One Pin Short (2:30 pm to 3:45 pm), and Take Cover (noon to 2:00 pm). Other entertainment includes a Kids Zone play area, a custom Harley motorcycle show, a bratwurst-eating contest (sponsored by Von Hanson Meats) and a Farmer's Market.
The public is invited to enjoy in the fun. Tickets can be purchased online at www.chandlerbbq.com for $10, or at Bashas' stores for $8. Kids 12 and under are free. Tickets are good for admission only. Food and beer will be sold by vendors on a cash basis. A portion of the event's proceeds will be donated to the Downtown Chandler Community Foundation, a 501(c)(3) not-for-profit charity. The Great American Barbeque & Beer Festival presented by Bashas' is brought to you by Crescent Crown Distributing, X103.9 FM, Arizona Weekly, Big Two Toyota, Chandler Harley Davidson, SanTan Brewing Company, BBQ Island, Bulleit Bourbon, Chandler Office of Tourism, and Downtown Chandler Community Foundation.