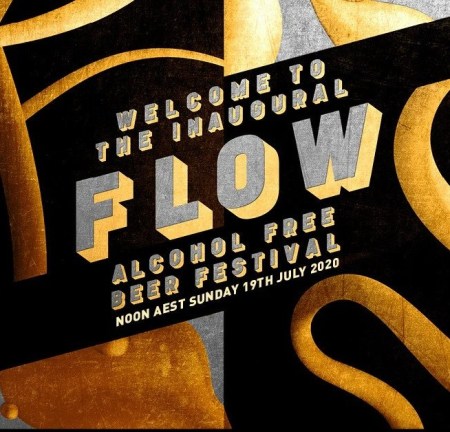 Flow Festival – Australia's first ever alcohol-free beer festival – is set to show the nation that booze-free beer is anything but boring.
The live and interactive festival is being put on by the country's leading alcohol-free craft breweries and will stream online for free at 12pm AEST on Sunday 19 July.
The festival is a joint project by alcohol-free brewery founders Julian Sanders and Caleb Hogan of Upflow Brewing Collective and Clinton Schultz from Sobah Beverages – in partnership with Dry July.
Virtual attendees can pick up a mixed-pack of brews from participating breweries, where two dollars from every pack donated will go directly to Dry July to raise funds for people affected by cancer.
Punters will be invited to ask questions throughout the festival's livestream, with a discussion panel led by Sanders and featuring experts from alcohol-free breweries and retailers including Coopers Brewery, Sobah Beverages, Upflow Brewing Collective, Heaps Normal and CraftZero.
Zero-alcohol beer is gaining the attention of craft brewers and drinkers alike, with developments in brewing technology meaning alcohol-free no longer means flavour-free, giving drinkers all the enjoyment of a tinnie without the hangover, and Aussies are embracing the trend.
DrinkWise statistics show 20 per cent of Australians abstain from drinking alcohol, almost double the 2007 figure of 11 per cent. See source here.
Head here for more information.
Contact Beer & Brewer by clicking here to share your news and views.