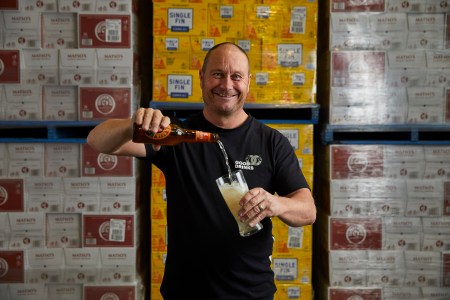 By Deborah Jackson, National Liquor News
Gage Roads Brewing has announced the re-branding of its national sales and marketing team following 18 months of strong sales growth across Australia.
The newly branded national sales and marketing team will be known as Good Drinks and will represent the full range of Gage Roads Brewing's brands.
The move to Good Drinks follows the acquisition by Gage Roads of the Matso's Broome Brewery. Bringing Matso's into the Good Drinks family has increased its national reach and accessibility for customers, across its range of products including Matso's Ginger Beer.
Along with Matso's, Good Drinks will look after Western Australia's own lager brand Alby, made entirely with premium West Australian barley as well as the entire range of Gage Roads beers including Single Fin (Summer Ale), Atomic (Pale Ale) Little Dove (New World Pale Ale) and Hello Sunshine (Cider).
Good Drinks' Head of Sales Scott Player (pictured) says that Good Drinks will be a platform to allow Gage Roads to bring new or additional brands into the portfolio in the future, delivering on Gage Roads' commitment of producing and selling accessible, high volume brands.
"With a growing range of uniquely positioned brands within the family, including recently launched West Australian focused Alby and the addition of Matso's, Good Drinks will allow us to better support our retail and hospitality customers with a range of distinct and diverse products that each have strong consumer demand," says Player.
"We are firmly committed to grow our brand presence not just in Western Australia but particularly on the east coast. Through Good Drinks we are well placed to deliver on the rapid growth in consumer demand for unique products that offer great value and distinct flavour, ensuring increasing sales and market longevity.
"At Gage Roads, we believe good drinks are best shared with friends, and Good Drinks was created to help do just that."
This article was originally published in the November issue of National Liquor News.