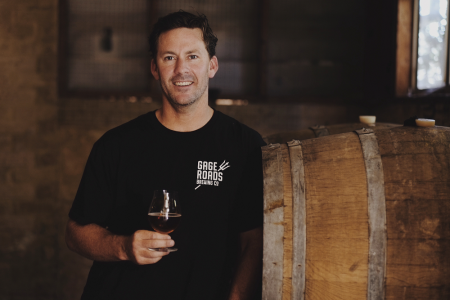 Gage Roads had its best ever showing at the Sydney Royal Beer and Cider Competition, bagging a swathe of honours including Best in Show and Champion Draught Beer trophies for its limited release Red Rye IPA.
Days later, the brewery also won the tender for Perth Stadium beer and cider supply, a major milestone for the proudly Western Australian brewer and an endorsement of the quality of its craft products.
The appointment of Gage Roads as the exclusive beer and cider supplier for Perth stadium was made following a competitive tender process and is for an initial term of five years.
Commenting on the tender win, Gage Roads National Sales and Marketing Manager, Scott Player, said: "We are extremely proud to be awarded the supply rights to the new, world-class 60,000 seat Perth Stadium.
"This contract presents a unique opportunity for Gage Roads to showcase to a wide audience the quality of our craft ales, lagers and ciders, all made here in Perth.
Player said Gage Roads injected about $22 million a year into the state economy and supported hundreds of local businesses across a broad range of industries including farming, manufacturing, logistics and hospitality.
"Our vision is to see Gage Roads established as the State's iconic beer brand. This contract award is an important milestone in the achievement of that goal," he said.
Earlier in the week in Sydney, Gage Roads' awards haul included three bronze, and two silver medals for its core range of beers, and gold medals for its limited release Sea Devil Stout, Hefeweizen, and Red Rye IPA.
Gage Roads' Chief Operating Officer and Head Brewer Aaron Heary was ecstatic with the result.
"This is a fantastic result and I'm extremely proud of the guys at the brewery and the team effort that led to this," said Mr Heary.
"The Sydney Royal Beer and Cider Competition is one of the toughest in the country. This level of success is a ringing endorsement of the quality of beer we are producing."