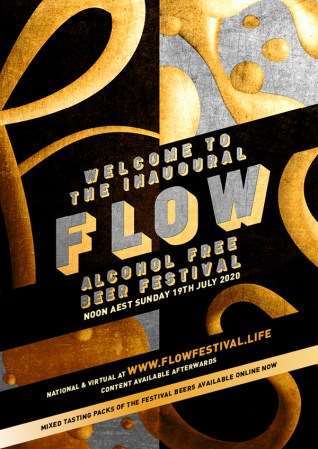 UpFlow Brewing of Melbourne launched in London in January where it was accepted as the best tasting NA beer in the market. Now it is coming home, available nationally from July 2020.
Team Upflow works in the technology of brewing. They like drinking but we also like not drinking. Regardless, they love beer all of the time. To be on their game 100% and make the most of each moment, they have set themselves on a long and twisty road mission of brewing the world's best tasting beer, with no alcohol.
Every UpFlow pure beer is brewed in Melbourne from 100% malt, with hops, water and nothing else added, nothing removed. Its full flavour results from a carefully developed process that controls every step of every batch, to consistently deliver a highly drinkable, dry and refreshing result.
UpFlow styles now available include Pale Ale, IPA, Wheat and Stout.
More Taste, More Life.
Why not? Silly not to, really.
Launch Offer – Buy one slab*, get a second slab half price, plus two free mixed 4 packs for your friends who you know need this! 
*Slab = 24 355ml cans
Company Contact details
UpFlow Brewing
Melbourne, Australia