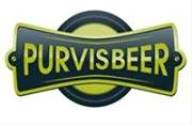 Purvis Beer has announced that it has five new brews in-store, all the way from Montreal's Dieu du Ciel brewery. The five brews include a Scotch Ale, a Black IPA and a Quad – plus a couple of brews that the good folk at Purvis have detailed for us. They are…
L'Herbe à Détourne – Abbey Tripel – brewed in the traditional Blegian Tripel style, but packed with an extra blast of Citra hops. It packs a bit of a wallop at 10.2% ABV, and you can expect mango / cantaloupe on the nose and zesty citrus and passionfruit on the palate.
Dieu du Ciel! – Chaman – Double IPA. Expect an 'extreme' version of the typical American IPA, as this one's been dry hopped and finessed to produce a complex, bitter beer that clocks in at 9.0% ABV.
There's a tasting for these new beers at Purvis on Friday, 4 November at 5:00pm – but only at the Richmond store. For details, head to the Purvis website.