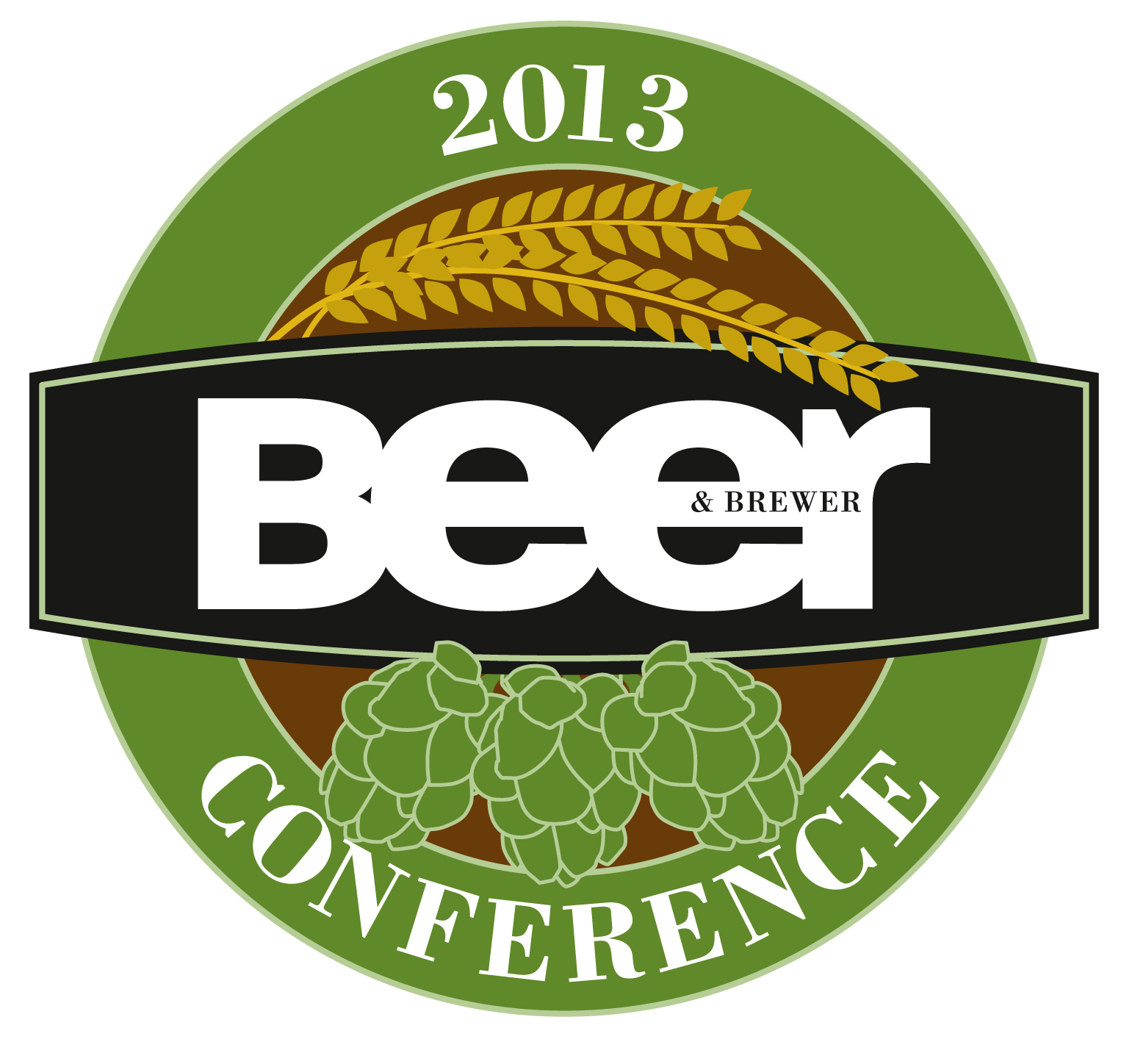 Awards Presentation Dinner October 24, 2013,
The Sebel Hotel
,28 Albion St, Surry Hills, Sydney NSW 2010.
Click herefor the Conference Schedule 2013.
Bookings
– Past Results Beer & Brewer Awards 2012 Beer & Brewer Awards 2011 Beer & Brewer Awards 2010 To see the photo gallery of the2012 Conferenceheld in Melbourne May 22, please go to ourFacebook page.Any further details please contact David Lipmanvia Tel: 0415 081 285 orEmail.
FINALISTS – Please note…
There will be two separate lists of finalists. One for the People's Choice and one for the Beer & Brewer Awards. The difference between the two is the People's Choice are only decided by votes, and only three categories are awarded. The Beer & Brewer Awards finalists are worked out with a criteria including people's choice, sales, nominations and awards.
FINALISTS – people's choice awards
AUSTRALIA
NEW ZEALAND
In alphabetical orderBest Beer (Australia) Arvo, NSW Australian Pale Ale, NSW Birbeck's Four Brothers, SA Birbeck's The Captain, SA Burleigh Black Giraffe, Qld Cascade Stout, Tas Feral Hop Hog IPA, WA Gage Roads Atomic Pale Ale, WA La Sirene Saison, Vic Little Creatures Pale Ale, WA Quarie Ale, WA Quiet Deeds Pale Ale, Vic Southern Bay Ocean Ale, Vic Stone & Wood Pacific Ale, NSW The Monk The Chief, WABest Beer (Imported) Adnams Broadside, UK Amager h.r. frederikson, Den Asahi, Jap (Independent) Birra Del Borgo My Antonia, Ita (Birra Italiana) Brew Dog Punk IPA, UK Brewdog 5am Saint, UK Duvel, Bel (BID) Fullers London Porter, UK Green Flash Hop Head Red, USA Green Flash West Coast IPA, USA (Hashigo Zake) Jester King Boxers Revenge Barrel Aged Wild Ale Lagunitas Little Sumpin' Sumpin' Ale, USA Leffe Ville Cuvee, Bel Mikkeller – Red / White Christmas, Den Moosehead Lager, Can Murphy's Irish Stout, Ire (The Beer and Cider Company) Ominpollo Nedubudchenezzar, Swe Orval, Bel (Beerforce NZ) Pelican Tsunami Stout, USA Quilmes, Arg (Red Island) Saison Dupont, Bel (Phoenix Beers) Sierra Nevada Hoptimum, USA St Austell Admirals Ale ESB, UK (World Brands Australia) Stella, Bel (Lion) Troubadour Magma, BelBest Beer Venue (Overall) 29th Apartment, St Kilda, Vic 4 Pines, NSW Australian Hotel & Brewery, NSW Burleigh Brewing Company, QLD Clancys Fish Pub, Fremantle Feral Brewing Company, WA Five Bar, wa Flat Rock Brew Café, NSW Grainstore, Newcastle NSW Hillside Hotel, ACT Hillside Hotel, NSW Mane Liquor, WA Pawn & Co., Vic Rattle & Rum, Castle Hill, NSW Riverside Brewing Company Sail & Anchor, WA Six Strings Brewing, NSW Sydney Brewery, NSW The Classroom, WA The Earl of Leicester Hotel, SA The Local Taphouse, NSW The Monk Brewery & Kitchen, WA The Quarie Bar & Brasserie, WA Wheatsheaf Hotel, SA Wig & Pen, ACT
In alphabetical orderBest Beer (New Zealand) 8 Wired Hopwired 8 Wired C4 – Double Coffee Brown Ale 8 Wired iStout Epic Hop Zombie Fork & Brewer Base Isolator Garage Project Death from Above Liberty Citra ParrotDog BitterBitch Renaissance Stonecutter Scotch Ale Sprig & Fern Pilsner Sprig & Fern Tasman Reserve Lager Stoke Bomber Bohemian Ale The Mussel Inn Captain Cooker Townshends ESB Tuatara Helles Twisted Hop Twisted Ankle Yeastie Boys Gunnamatta IPA Zeelandt Helles

Best Beer Venue (Overall) Bin 44, Wellington Brothers Brewery, Auckland Cassel and Sons Brewery, Christchurch Cock & Bull, Hamilton Deep Creek Brews and Eats, Auckland Dodson Street Beer Garden, Blenheim Edwards Bar, Wellington Fork & Brewer, Wellington Galbraiths Alehouse, Auckland Garage Project, Wellington Golden Bear Golding's Free Dive Hashigo Zake House on Hood, Hamilton Little Beer Quarter Malthouse McCashin's Brewery Cafe Bar & Bottlestore, Stoke, Nelson Moutere Inn ParrotDog Pomeroys Rythym & Brown, Nelson Sprig & Fern Hardy St, Nelson Sprig & Fern On Tinakori Rd, Thorndon Sprig and Fern Milton Street, Nelson The Freehouse, 95 Collingwood Street, Nelson The Hop Garden, Wellington The Lumsden, Newmarket The Portsider The Twisted Hop, Woolston, Christchurch Three Lamps, Ponsonby AucklandVolstead
………………………………………………………………………………………………………………………..
FINALISTS – beer & brewer awards
Currently being tallied for listing here soon. Please check back regularly for updates.
AUSTRALIA
NEW ZEALAND
In alphabetical orderBest Beer (Australia)
Australian Pale Ale, NSW Billabong Wheat, WA Birbecks Four Brothers, SA Brewboys Seeing Double, SA Bridge Road Chevalier Saison, Vic Campus 10/10, SA Carlton Mid, Vic Coopers Sparkling Ale, SA Feral Boris Imperial Stout, WA Feral Hop Hog, WA Feral Watermelon Warhead, WA James Squire One Fifty Lashes, NSW Little Creatures Pale Ale, WA Lord Nelson Three Sheets, NSW Matilda Bay Alpha Ale, VIC McLaren Vale DRK, SA Nail Clout Stout, WA Quarie Ale, Quarie Bar & Brasserie, WA Quiet Deeds, Red Island, Vic Stone & Wood Pacific Ale, NSW The Generous Squire Shafto's Reward, WA The Monk The Chief, WA Two Birds Golden Ale, Vic Victoria Bitter, Vic White Rabbit Dark Ale, Vic XXXX Gold, Qld In alphabetical orderBest Beer (New Zealand)