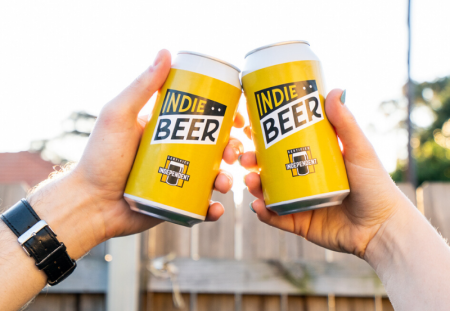 After their FutureBrew 2031: Tapping The Potential strategic plan was released this week the Independent Brewers Association (IBA) is seeking feedback from its members before it's officially signed off.
Described as "ambitious", the 10 year roadmap has been produced in partnership with accountancy firm KPMG over the last year after the IBA received funding support from the NSW state government. The plan includes sustainability, industrial and commercial efficiency objectives against which the IBA will measure the success of the independent brewing industry over the next decade.
A 15 per cent market share is the IBA's key objective to be achieved in FutureBrew's timeframe while the roadmap also identifies collaboration between independent brewers as being crucial for the industry's long-term success.
IBA CEO Kylie Lethbridge said: "Our aim is for the plan to be adopted by our members, the supply chain and government as the one source of truth for the indie beer industry over the next 10 years. We will advocate for resources to be applied to its actions and will weigh and measure our success against the objectives it sets out.
"The IBA is here to support its members and those businesses that contribute to the indie beer community; so while the plan is ambitious, it has been built based on the fact that we are all in this together and therefore you will see actions assigned to others as it is not simply a plan for the IBA."
After feedback is received, the IBA will then update the roadmap where required and present it to its board.
The full report can be read here and members can provide feedback here by May 13.