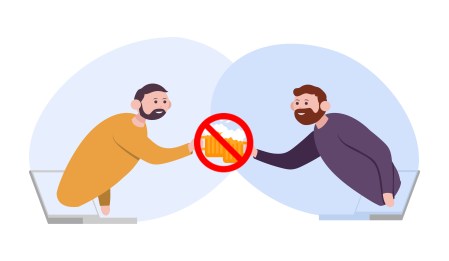 Almost a week to the day since one of Australia's longest running online beer community groups was locked out of Facebook they are none the wiser for the reasons why as any meaningful communication with the social media giant proves impossible.
The Craft Beer Crew was launched by Matt Brown almost a decade ago and has since grown to nigh on 16,000 members who use the group as a space to discuss not only beer online but other issues within the hospitality industry.
But on a very bad Good Friday last week it received a message from Facebook saying the group had been disabled for bucking the platform's community standards – without detailing any aspects of the offence. Facebook said the group could request a review of the decision before May 2nd but within hours it had been completely shut down and remains so at the time this article was published.
Beer & Brewer has contacted Facebook to ascertain their reasons for taking the action they have against the Craft Beer Crew group but no response has so far been forthcoming.
Matt said it was the first time he had been contacted by Facebook in regards to any content violations related to the group and he said it was run "like a tight ship" in terms of moderating the language, tone and subject matter of its members.
Aside from the obvious anguish of losing years of memories and group interaction because of the lockout, Matt said the biggest frustration now was the complete inability to seek answers from the social networking site.
"I just don't get it and there's no way I can talk to a real person. It's been such a faceless experience dealing with Facebook," Matt told Beer & Brewer. "I still don't know what we've supposedly done. I don't think we've done anything wrong but if we have, at least tell us so we can learn from it.
"I've logged tickets to have Facebook get back to me but as soon as you do there's no actual record or receipt of you doing that. It's currently a dead end."
One of the the reasons Matt has found it difficult to seek answers from Facebook is the fact the majority of the Craft Beer Crew's members are affiliated to it by being part of the group rather than as followers of its actual Facebook page. Only Facebook business pages with 5,000 or more followers can have a direct online dialogue with Facebook via the Facebook Business Help Centre.
In an aim to reach that threshold Matt is asking people to follow the page here. "I need 5,000 followers just so I can actually talk to someone. It's a bit ridiculous," he said.
In a blog post on March 17 Facebook said it would be clamping down on groups on the site in a move to curb misuse. The move is thought to be in response to the storming of the U.S Capitol building on January 6 after those protestors were said to have organised the riot on the platform.
Facebook said it would be introducing measures like displaying warning notifications when people are looking to join a group that has violated the site's community standards code. In the most extreme cases of misuse it said it would remove the offending group outright.
Matt said none of the lesser measures were used by Facebook in the Craft Beer Crew's case and he was "completely at a loss" why the most severe course of action had been taken.
"If anyone is racist, homophobic or misogynistic in any way shape or form they immediately get warned or banned," he said. "We have even got to the point that if someone asks 'what is a good beer for a girl?' we will tap that person on the shoulder and say 'you need to rephrase your question'… My group was known for being over moderated."
Matt said if the incommunicado from Facebook continued he would be forced to restart the group from scratch.
"There will come a point where I will have to invest my emotions in looking at starting this all over again. But for now I just want an answer and I live in hope that it was just a bot pressing the wrong button.
"People have suggested I use other platforms like Discord and MeWe but the thing is all breweries and bottleshops use Facebook and if I want to be a hub for the industry then I need to use the same platform that everybody else does."