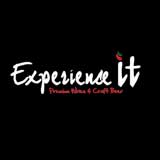 The team at ExperienceIt has announced a massive line up of brews for the month of May, and it reads like a laundry list of must-try beers from Australian and the rest of the world.
Topping the international list are a selection of brews from Berkshire-based Siren Craft Brew, including their 7 Seas Black IPA, Broken Dreams Breakfast Stout and the brilliant Undercurrent Spicy Pale Ale.
The list also includes some brilliance from Oregon-based brewers Deschutes, with the Armory Experimental Pale and the Cinder Cone Red Ale arriving on-shore.
There are, of course, local brews arriving as well, including some of the best efforts from Doctors Orders Brewing, Boatrocker and BrewCult.
For more information on what's coming in, and how you can find it or order it for your venue, contact the team at ExperienceIt by email at info@experienceitbeverages.com.au.