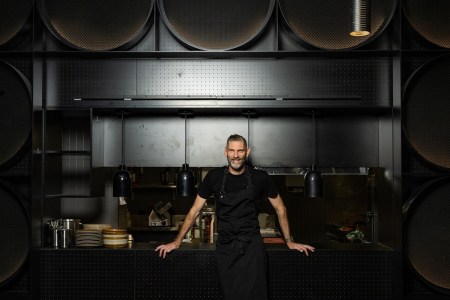 The winner of Deeds' Good Beer Week "Great Deeds Bakeoff" competition will get to turn their dessert creation into an official beer for the Glen Iris brewery plus snag other prizes including a $500 bar tab.
Entries are now open for the competition, where bakers need to create a dessert that harnesses a beer from Deeds' range. The competition will be judged by a panel of experts, including Deeds' head chef Roger Van Den Bogaert (pictured above) along with 3RRR'S Cam Smith, Pav Queen Nerida Conway and Falco Bakery's Christine Tran.
Beer and baking lovers who think they can rise to the challenge can post a video of their creation on social media using the hashtag #greatdeedsbakeoff and tagging @deedstaproom. Deeds will then send entrants a complimentary six-pack for participating.
The top six entries will be chosen by Deeds based on the engagement of the post and they will have their creations turned into canapés by Roger for the Great Deeds Bakeoff event at the Deeds Taproom on May 23.
Doors open from 6pm with a beer on arrival for all guests and a roaming selection of savoury snacks before the judging begins at 7pm. Each contestant will present their cake on stage and the judges will critique them based on appearance, flavour, texture, creativity, and how well they used the beer.
The overall winner will then work with Deeds to turn their dessert into a beer, including designing a label, joining the brew day and helping to package their beer. They will also receive a $500 bar tab to share their beer with friends and take home four cases of their creation.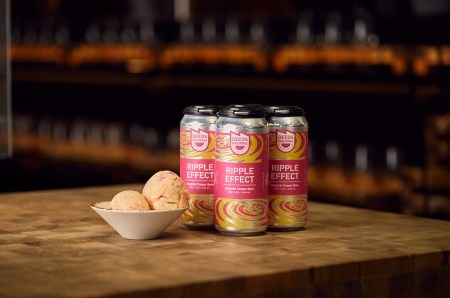 Roger said: "We're excited to bring the Great Deeds Bakeoff to Good Beer Week. Our beers are known for their unique and bold flavours, and we can't wait to see how bakers incorporate them into their recipes. This event is all about bringing people together to enjoy great beer and delicious food, while showcasing some of the amazing talent we have here in Melbourne".
The six finalists will each receive a complimentary double pass to the event, while the public can purchase a $39 ticket to attend. Tickets include a beer on arrival, canapes, and cake tastings. Additional drinks and food can be purchased on the night.
Great Deeds Bakeoff @ Good Beer Week
Tuesday 23 May
Deeds Taproom 4 Paran Place, Glen Iris