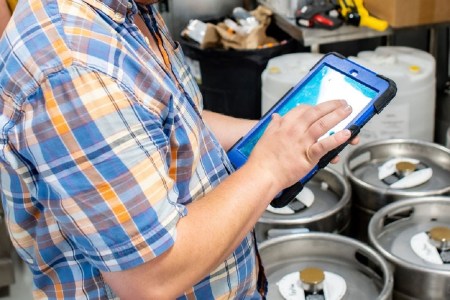 Brewery software company The 5th Ingredient have released an updated version of its Beer30 and Bucha30 software which includes a variety of fully customisable features and the introduction of the "Demand Planning" module and KPI scorecards.
The 5th Ingredient said version 10 of Beer30 and Bucha30 offers improved planning and coordination between sales, purchasing and production while the new Demand Planning module helps breweries reduce their cost of goods. They said it provides better visibility into a brewery's materials and supplies, production timelines, sales forecasts and product demand.
"A tool like this Beer30 Demand Planning module would have been a total game changer in my former role," said Zach Volkman, current head of revenue operations at The 5th Ingredient, and former COO of O'Connor Brewing. "Our management team spent hours every week trying to keep production plans and sales forecasts aligned across multiple flagship beers, rotating seasonals and tons of packaging formats, all while trying to factor in seasonality and trends in the market.
"Despite our efforts and multiple spreadsheets, we often missed the mark. Whether it was missed sales or expired beer down the drain, underproduction and overproduction were both huge problems. Beer30 and the new Demand Planning module was the missing link."
The software update also introduces fully customisable KPI scorecards. With this feature, breweries can select key performance indicators and measure the likes of sales performance and production efficiency.
"The KPI scorecard is letting brewery owners finally take their hundreds of data points in Beer30 and get a customisable dashboard to help them improve their performance and efficiency. One of the main reasons I began this company and launched the Beer30 software was to provide these data points to brewers at their fingertips" said Pulkit K. Agrawal, founder and CEO of The 5th Ingredient. "Our customers have been asking for better KPI scorecards and more sophisticated demand forecasting capabilities, and we've listened. With Beer30 version 10, we're delivering a customisable suite of tools that will help breweries of all sizes run their operations more efficiently and effectively."