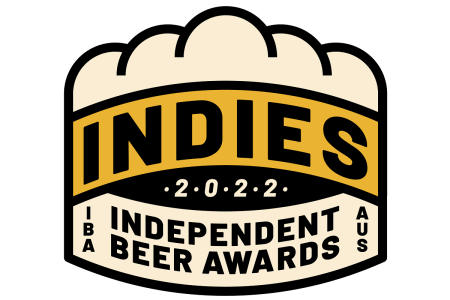 As the Independent Brewers Association (IBA) prepares to judge a record number of entries for its 2022 Indie Awards it has opened voting for a range of peer nominated categories.
In a bid to recognise "the people who contribute so much to the rich fabric of our industry", any IBA member can nominate one or more individuals, or a business, under the following categories:
• Service to the Industry – presented to honour an individual who has made an outstanding contribution to Australian independent beer;
• Young Gun of the Year – presented to an employee of an IBA member, who is under 35, a high achiever, a strong promoter of indie beer and who has a collaborative, community minded nature; and
• True Indie Supporter – awarded to a retailer, publican or bar operator that strongly supports indie beer in store, via advocacy or marketing and promotion.
Nominations close 9 September. IBA members can vote here.
Last year the Service to the Industry award went to Guy Greenstone and Steve Jeffares of Stomping Ground, Cryer Malt's Steph Howard won Young Gun of the Year while Melbourne home brew store Grain and Grape received the True Indie Supporter title.
The recipients of these awards, alongside all trophy winners, will be announced at the live Indies ceremony on October 13.